Fall is the perfect time for going to the apple orchard and bringing home bags full of beautiful apples. This apple butter is a delicious way to use up all your extra apples. Your fall menu won't ever be the same!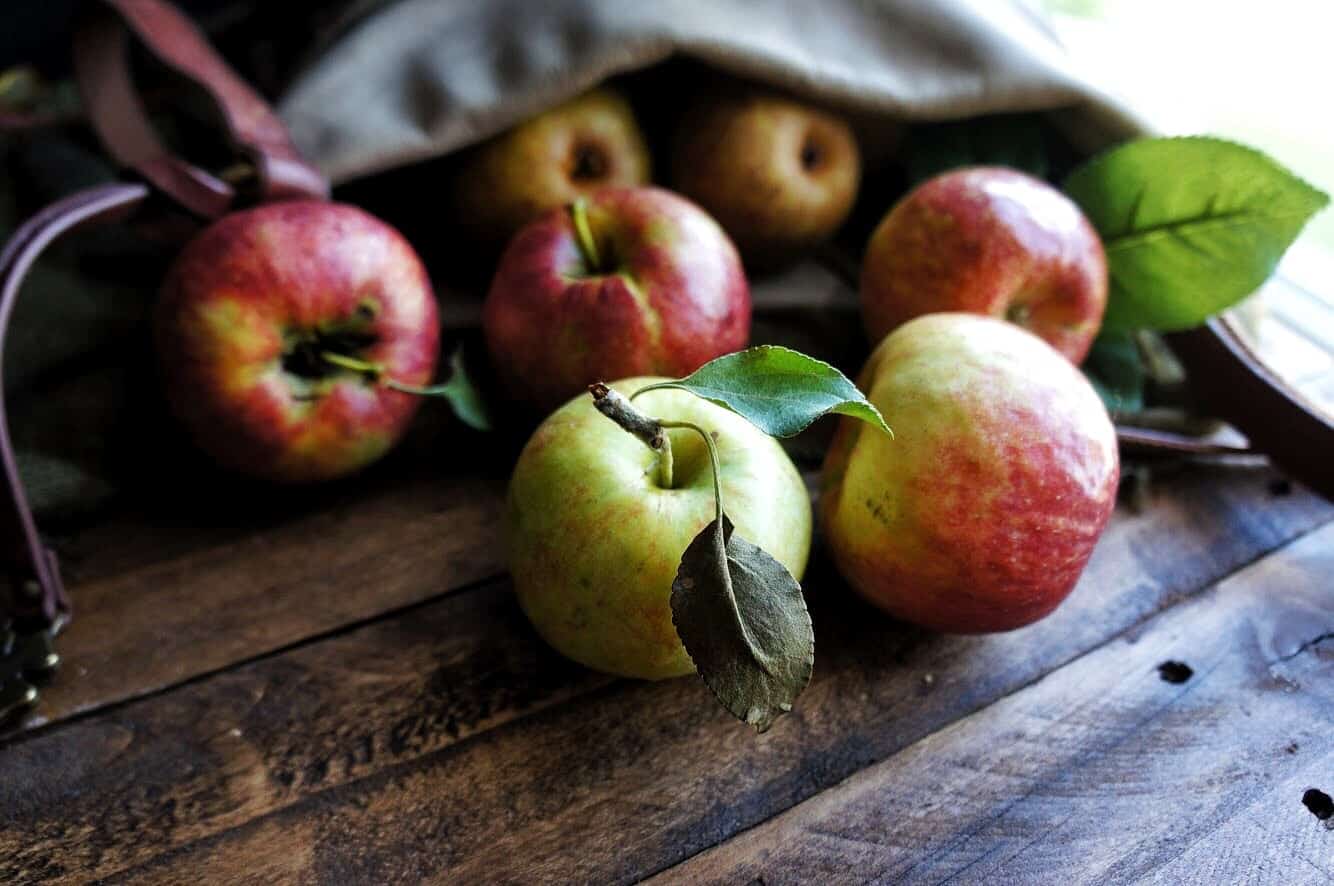 I haven't been apple picking in years, but the next best thing is going to my local farmers market and coming home with a big bag of their unique fall produce. I always come home with a big bag of apples and this year I decided to pull out my Crockpot and make a big batch of home made apple butter! The sweet aroma of apples cooking with cinnamon filled my kitchen and all was good at the Windy City Dinner Fairy household.
What is apple butter?
Apple butter is essentially concentrated applesauce. It's made in a slow cooker and flavored with all your favorite fall flavors: cinnamon, cloves, and nutmeg. The cooking process is very similar, except with apple butter, the difference is that apples are chopped and then cooked for a longer period of time. This and allows more water out and the apples caramelize quite a bit more. When all is said and done, you're left with is a dark brown, deeply caramelized spread, and incredible concentrated apple goodness.
How do you use apple butter?
There are plenty of ways to consume this delicious spread. Apple butter is great as a spread on toast or english muffins (can you say epic brunch spread?) or as a marinade. It bring sweetness and complexity to grilled and roasted meats. I love using it with pork chops or on a bacon cheddar burger, or even a spread on a yummy grilled cheese! It will be a staple on all my charcuterie boards, and I haven't even started on the ways you can use it for baking. I recently put a dollop on top of this poached pear dutch baby, and it was better than I could have ever imagined. The possibilities are endless!
What kind of apples should I use for apple butter?
Although you could probably use whatever apples you have on hand, the softer varieties are ideal for making apple butter. You can pick from the following:
Braeburn
Cortland
Fuji
Gravenstein
Grimes Golden
Jonamac
Ida Red
Liberty
How long does apple butter last?
If you can your apple butter in sterile jars, the apple butter will last almost forever. In the freezer, you can keep apple butter for six months to a year. In the refrigerator, it will stay good for about a month.
If the apple butter is thick and creamy, you can stick it in the freezer. Allow it to thaw in the fridge before consuming.
Print
Apple Butter
Author: Nicole Triebe
Prep Time:

10 minutes

Cook Time:

10 hours

Total Time:

10 hours 10 minutes

Yield:

2 pints

1

x
3

lbs apples, cored, peeled and diced

1/2 cup

sugar

1/2 cup

brown sugar

2 tsp

cinnamon

1/2 tsp

nutmeg

1/4 tsp

all spice
pinch cloves
pinch salt

2 tsp

vanilla extract
Instructions
Place apples in a crock pot. Add sugars to the pot. Sprinkle spices over sugar and apples.
Cook on low for 10 hours
Stir in vanilla
Turn off heat and let cool
Transfer to a blender to puree until smooth.
Transfer into jars and store in the fridge for 2 weeks, or freeze.
If you want to pin this for later, click on the image below!