Throwing a dinner party? Big or small, a stress free dinner idea is this bruschetta board! This delicious tapas style grazing board makes any gathering a breeze!
Bruschetta is one of my favorite go-to appetizers for when guests come over. Charcuterie boards have been a popular trend for a while now, but let's be honest. They can be expensive! This bruschetta board is more inexpensive alternative for any dinner party! It takes about 20 minutes to put together, and gives your guests an interactive experience by creating their own meal!
What kind of platter should you use?
I like using a big rectangular wood board like this one, but depending on your party size you could use a smaller round board like this one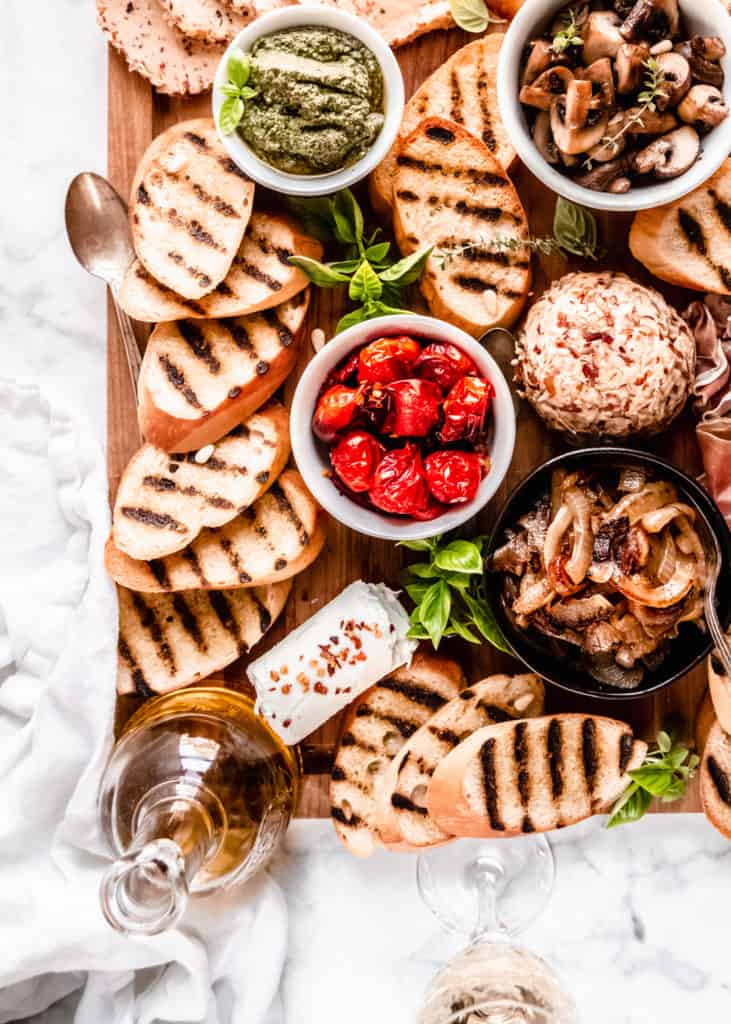 What should you include on a bruschetta board?
You just need a few simple ingredients to create a gorgeous bruschetta board like this one. First, you'll start with grilled baguette slices. I like to brush them with olive oil, put them on the grill and then slice a garlic clove and rub it all over the surface of each piece.
From there, you can add whatever toppings you'd like. My favorites include:
Sauteed mushrooms
Roasted grape tomatoes (the classic raw tomato and basil is always a great option)
Prosciutto
I always like to include a few different cheeses to spread on. This one includes goat cheese sprinkled with some red pepper flakes, and a ball of my favorite Kaukauna four cheese and sundried tomato spread. I included some toasted pine nuts for a little crunch, too! Some other fun toppings include: grilled corn, burrata, ricotta, mascarpone, roasted strawberries (for a sweet option). Feel free to mix it up with your favorites!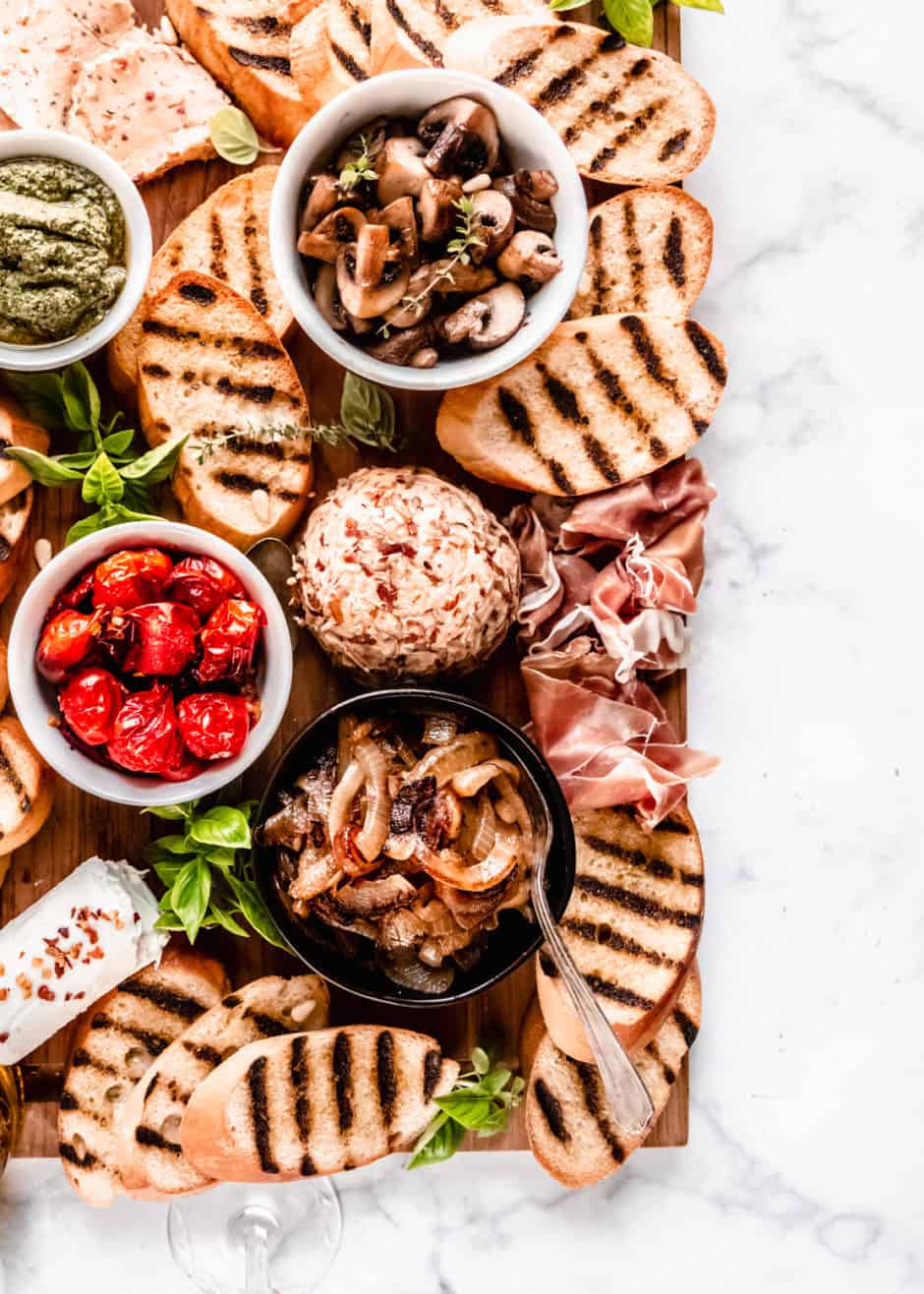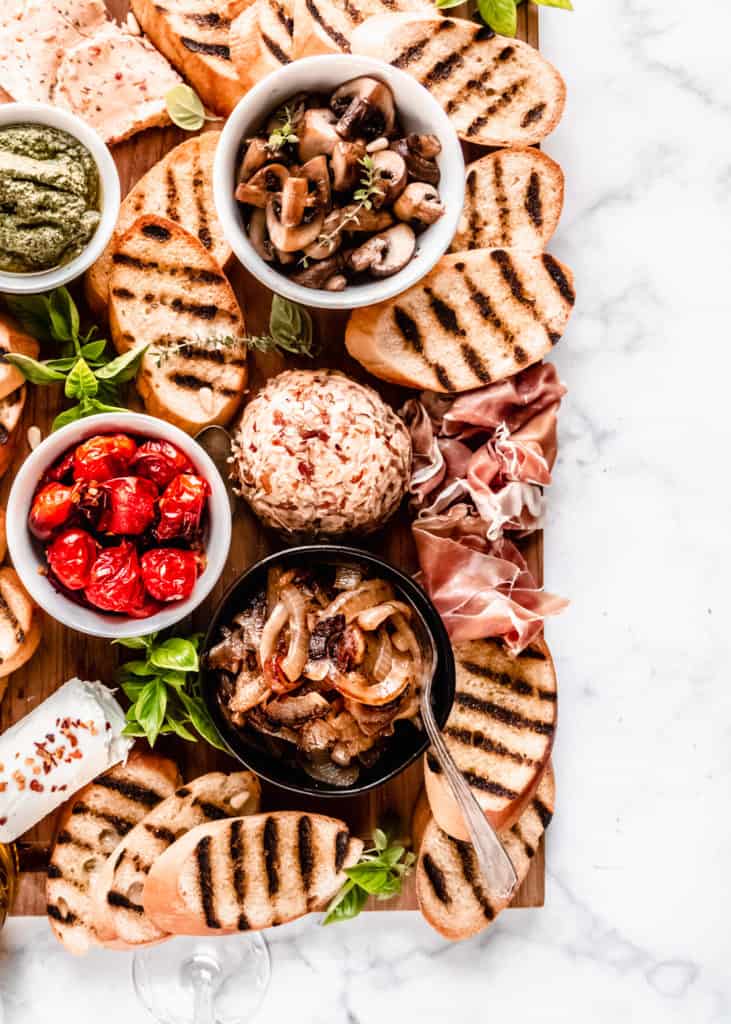 What bread is best for bruschetta?
There are many different kinds of breads to choose from at the market for this bruschetta board. Really, there's no wrong pick, but my favorite is Italian Ciabatta or three cheese semolina bread.
I've also used French or Italian Baguette to make smaller Bruschetta's but I prefer the bigger slices.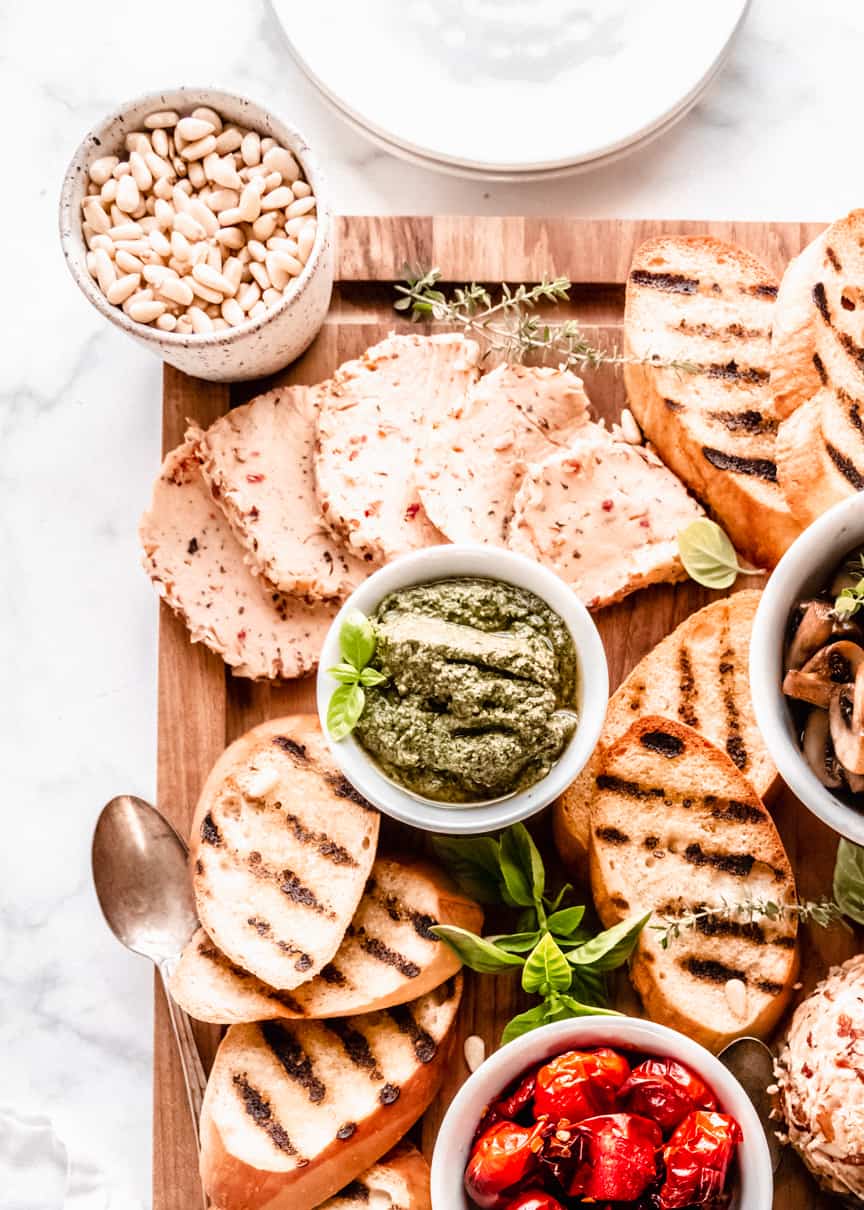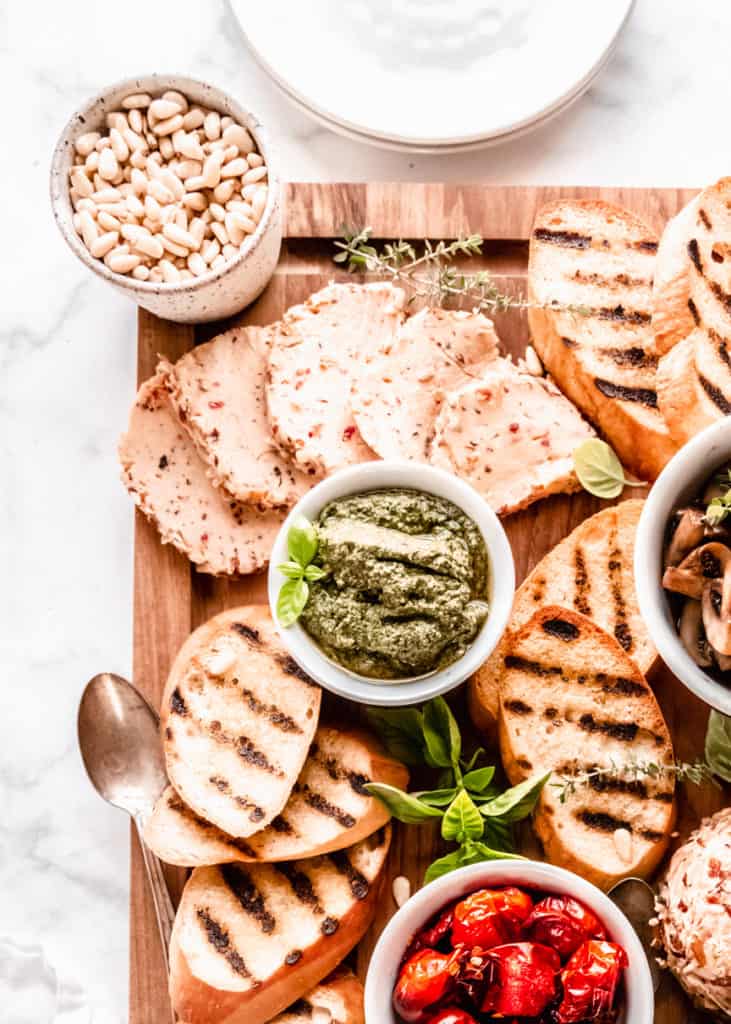 The topping possibilities are endless! Let's get layering!
Want to pin this for later? Click on the image below!