The perfect winter inspired muffin recipe. The tartness from the cranberries paired with the sweet citrus taste from the Orange is a great way to start the morning!
Happy Holidays!!
I hope you all had a wonderful time celebrating! My wife and I went up to Michigan to see her family for Christmas and it was so nice to relax up north. We had a white Christmas, which is always so pretty. I'm going to be honest, I'm not a huge fan of snow. I will wish for snow one day a year, and that's Christmas. And when you're inside baking these cranberry orange muffins, you won't even mind the frigid temperatures!
It's always fun to open Christmas presents while the snow is falling outside your window, and now that I have nieces, I have to admit, I'll go outside with them while they make snow angels and snow men and all the snow things, and I don't mind the cold at all!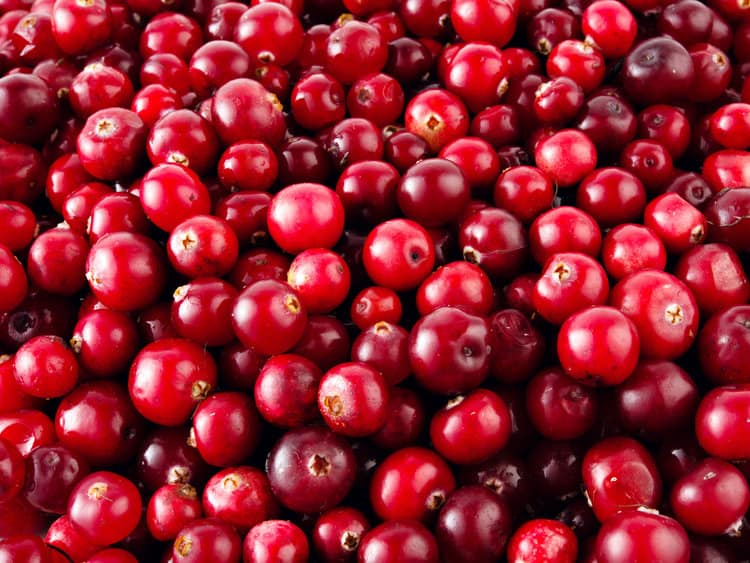 Holidays up north are so relaxing. I love spending time with my in-laws, and my mother-in-law is great in the kitchen. We usually team up in the kitchen to create the most delicious holiday meal that everyone enjoys. The best part? I get to bake for FUN! This used to be such a rare occasion for me, but in the new year I'm going to make it a priority.
When I hear Christmas, the flavors that come to mind are cranberry and orange. This year we hosted a big Christmas brunch for our family and friends, so I made these moist Cranberry Orange Muffins. They were such a hit! I love making muffins for breakfast because you can make them the night before and it doesn't compromise the taste. I actually think that if you bake and cool the muffins the night before, cover them until the next morning, they get a little bit more moist. Just a little bakers tip for you 🙂
So get your mixing bowls ready
and prepare yourself for some serious beauty sleep, because you won't have to worry about getting up at 5 am to make these! It will be a merry Christmas for everyone!
How do I keep my muffins moist?
When your muffins are out of the oven, follow these tips to keep them moist:
Cool the muffins fully. Leave them in the paper liners.
Transfer your muffins to a resealable plastic bag. Close the top of the bag and place it in a cupboard or bread box.
Place the muffins into an airtight storage container as an alternative to a bag.
Hope you enjoy!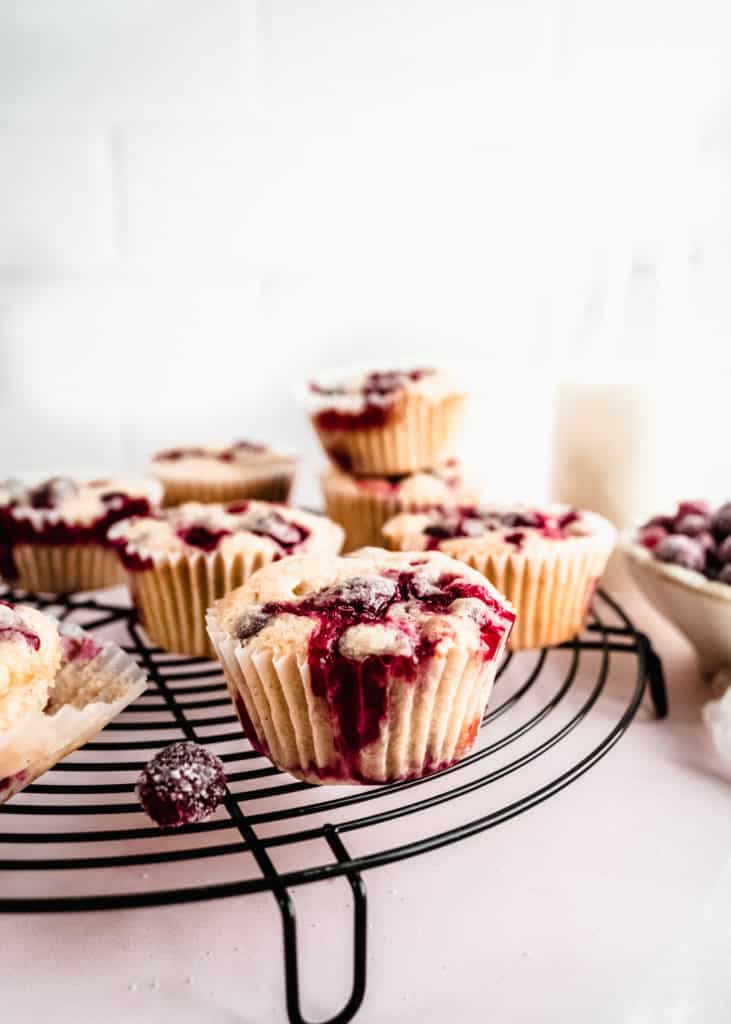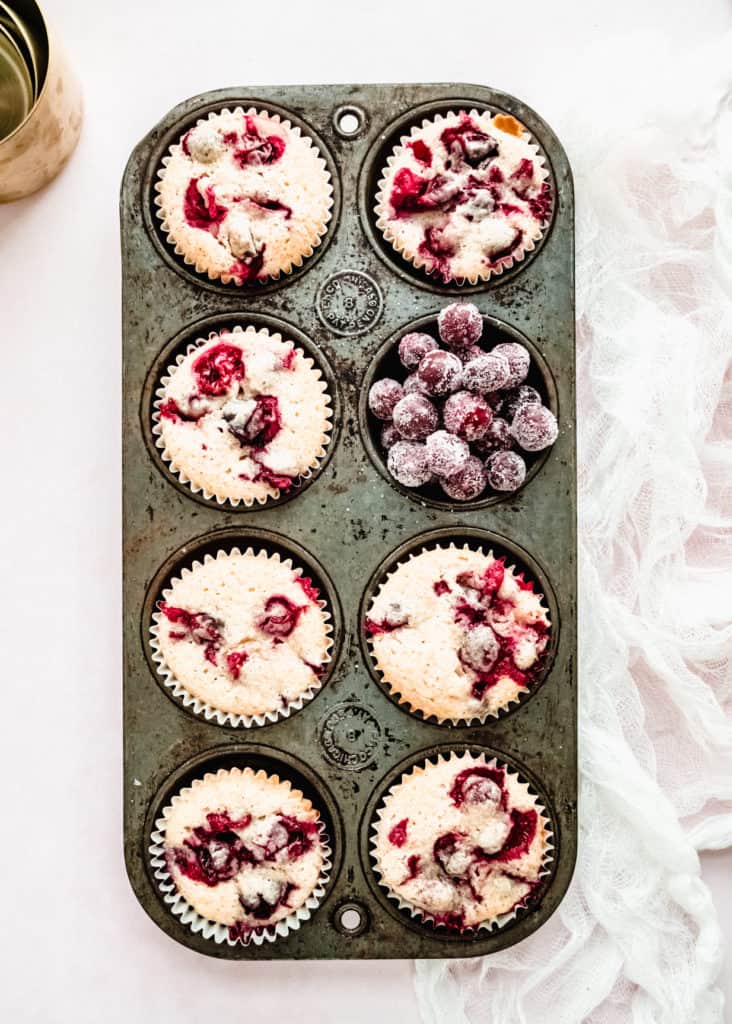 Print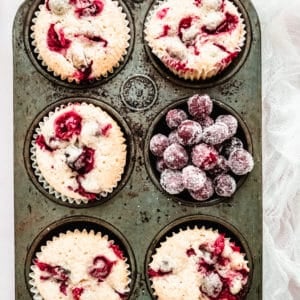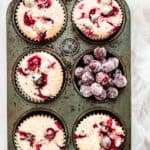 Cranberry Orange Muffins
Author:

Nicole Triebe

Prep Time:

10 minutes

Cook Time:

13 minutes

Total Time:

23 minutes

Yield:

12

muffins

1

x
---
2 cups flour
1 cup sugar
1 tsp baking powder
1/2 tsp baking soda
1/2 tsp nutmeg
1/2 tsp salt
1 cup fresh cranberries
1 egg
3/4 cup orange juice
1/4 cup vegetable oil
1 tbl grated orange peel
Raw sugar for muffin tops
---
Instructions
Pre-heat your oven to 400.
In this recipe we'll use using the muffin mixing method, which I learned from my friend Baker Bettie.  Basically, it means that you mix all your dry ingredients in one bowl, your wet ingredients in another, and you stir them together to JUST combine (don't over mix) and you'll get a light fluffy muffin.
So, combine your dry ingredients in a large bowl.  Stir in the cranberries.
In a small bowl, mix the egg, orange juice, grated peel and oil.
Stir wet and dry ingredients together until they're just combined.
Using a large ice-cream scoop with release, spoon into a lined muffin tin.  Sprinkle raw sugar on the top of muffins.
Bake for 15-20 minutes or until they're golden brown on top.
---
Want to pin this for later? Click on the image below!
If you loved this recipe, try a few of my other muffin recipes, like my gingerbread mufffins (perfect for the holidays too) or my banana chocolate chip muffins (another family favorite!)