A show-stopping salad with goat cheese, avocado, and a variety of citrus, this citrus salad is a refreshing addition to any menu!
May is National Salad Month, making it the perfect time for these gorgeous citrus fruits to shine! A salad is more than just greens, croutons, and a little dressing — a simple citrus salad is a refreshing way to begin any meal!
What should I put in a citrus salad?
This citrus salad is different than your typical green salad. Simply put, a citrus salad is a variety of citrus fruits beautifully arranged on a plate!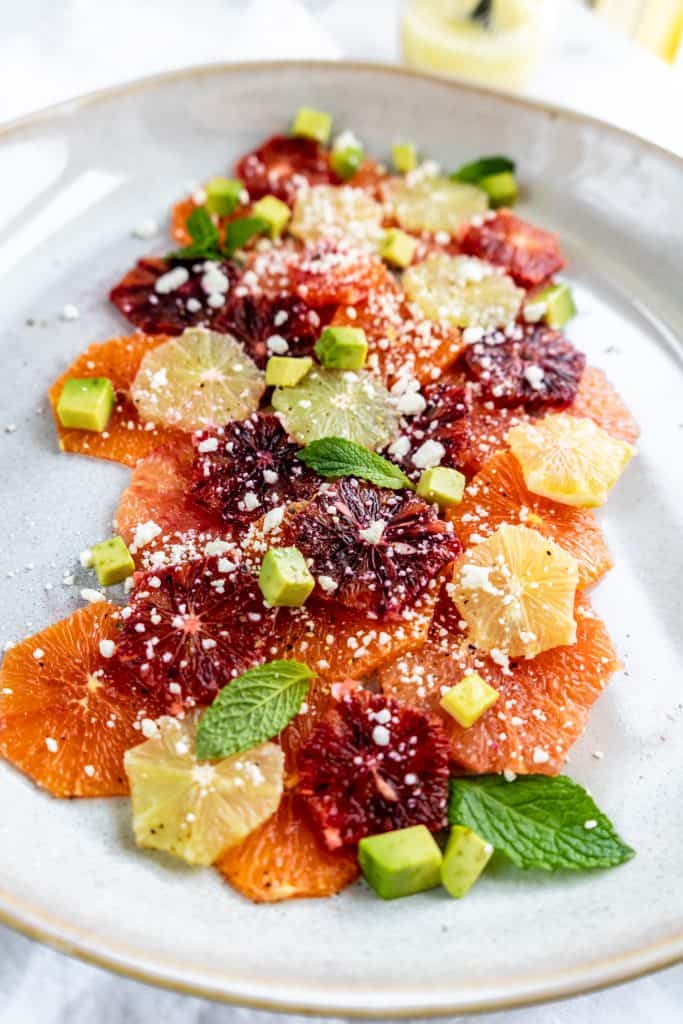 You can use any mix of citrus fruits that you like! Here's what I used:
Cara Cara Navel oranges – also known as red-fleshed navel orange, is an early-to-midseason navel orange believed to have developed as a spontaneous bud mutation on a Washington navel orange tree. It is extremely sweet with a tinge of raspberry or cranberry zing and a hint of cherry and rose.
Blood oranges – these are hard to come by because they're mainly produced in Italy, and only grow through the months of December to May. Their color is stunning and adds such a beautiful color to this salad!
Grapefruit – known for being sour to semi-sweet, and slightly bitter in flavor. I like the combination of sweet and bitter in the salad
Avocado – when you add a healthy fat like avocado to this salad, it's creaminess tends to "mellow out" the tart acid from the citrus and adds its own flavor to the salad. The perfect balance makes this the perfect salad!
Goat cheese – I added this because I'm a huge fan, but similarly to the avocado, it helps to balance out the citrus, and adds a beautiful contrast in color.
Vinaigrette: Champagne goes really well with most citrus fruits, so a light champagne vinaigrette was a no brainer for this salad.
When you cut the oranges, cut them in 1/4″ rounds with the peel on. Then cut off the peel with a knife on a cutting board, creating a hexagon shape.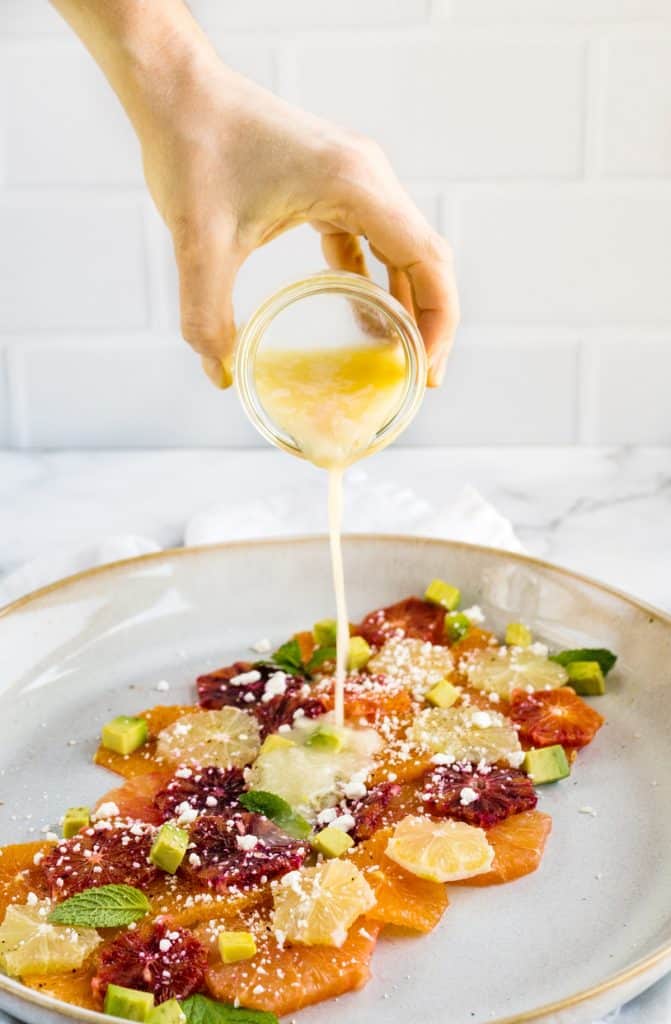 Garnish, garnish garnish
Garnishes are almost as important as the main ingredient! Garnishes provide the final touch to any dish, especially this salad. I'm garnishing with mint because oranges can accentuate the flavor of fresh herbs, and orange and mint pair so well together.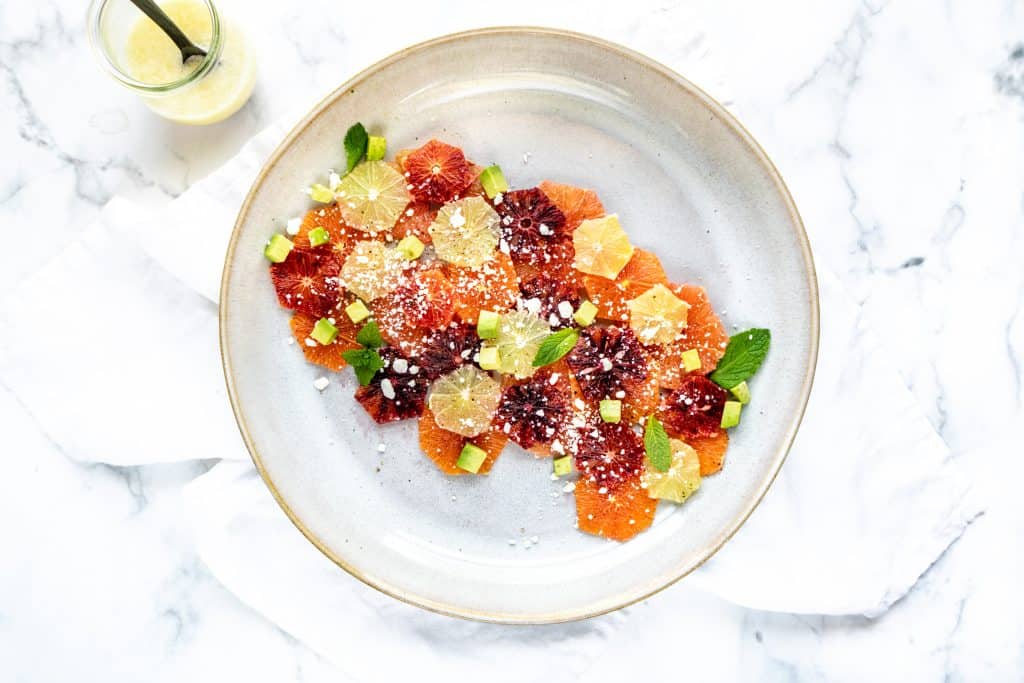 What should I pair with this salad?
This healthy salad is perfect with salmon or a decadent pasta dish.

Print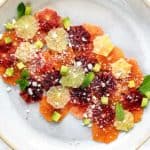 Champagne Vinaigrette
Author:

Nicole Triebe

Prep Time:

5 minutes

Total Time:

5 minutes

Yield:

2
---
Description
1/3 cup champagne vinegar
1 garlic clove, minced
2 tsp lemon juice
1/2 shallot, minced
1/2 cup olive oil
1/2 tsp salt
---
Combine all ingredients in a blender and blend until smooth.  Pour over salad
---
Want to pin this for later? Click on the image below!