This traditional Spaghetti with Bolognese sauce just like mom used to make! Adults and kids will love this classic Italian meat sauce!
A giant bowl of spaghetti bolognese is my idea of the ultimate comfort food. As a swimmer growing up, this dish was a staple in our house. We ate it before every swim meet, and at pasta parties before the big meets! All the kids loved it, and it's still one of my favorites to this day!
What is bolognese sauce?
This traditional Italian sauce is simply an Italian meat sauce often served with spaghetti! Many people also refer to it as "ragù" or "ragù bolognese." Traditionally, an Italian Bolognese sauce is made with ground beef or pork. I love using beef, and usually, choose one that's 80-85% lean.

What gives the sauce it's flavor?
This flavorful sauce is packed with lots of herbs and spices, which give it an amazing authentic Italian flavor! The main stars are garlic, oregano, parsley, and basil. I also included an Italian herb mix, which includes marjoram, rosemary, and thyme.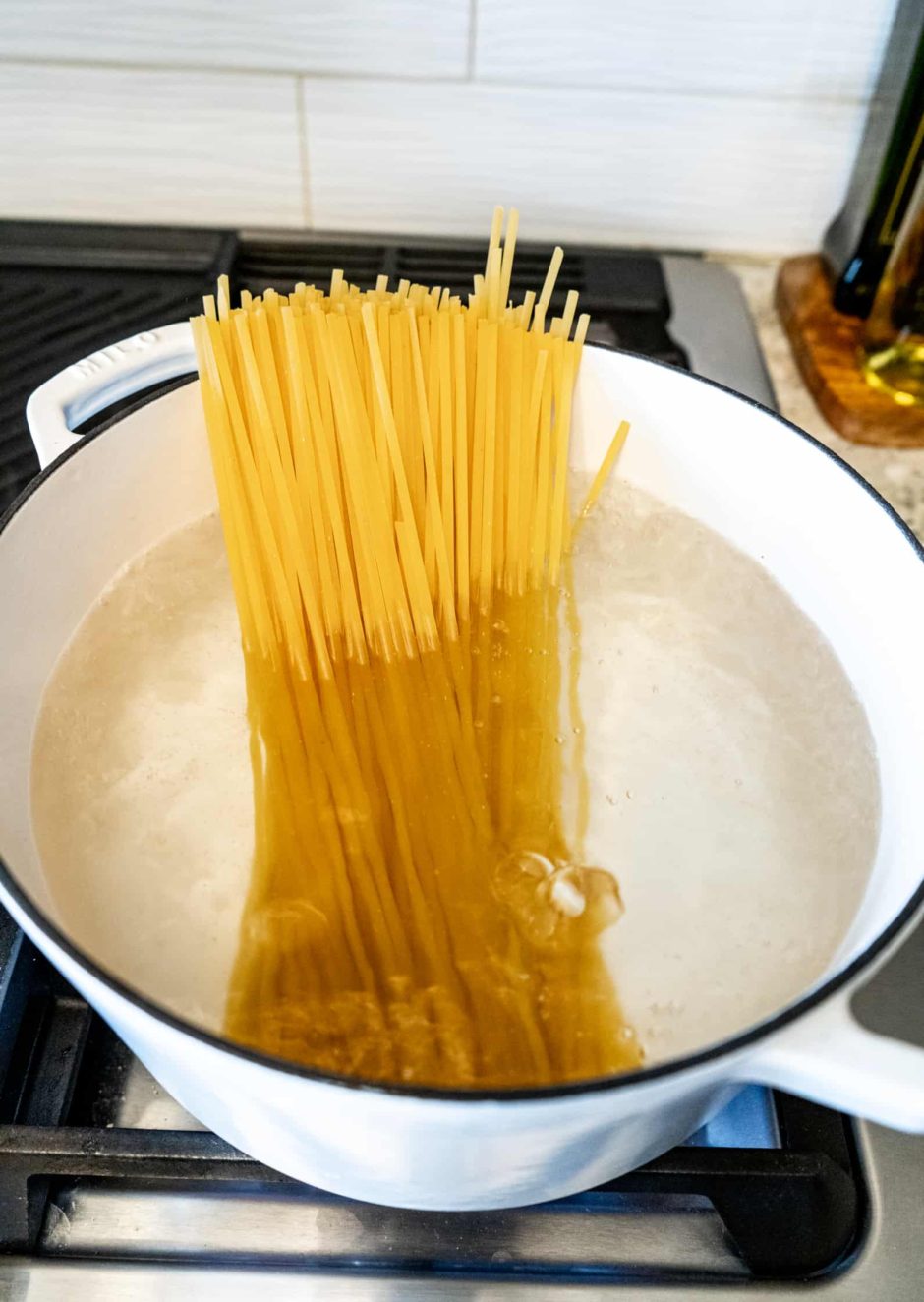 Should I use fresh herbs or dried?
Fresh herbs are great for dishes that aren't cooked, like bruschetta or fresh salsa, but dried herbs have concentrated flavor in them. The best part about it? These are spices you usually already have in your spice cabinet!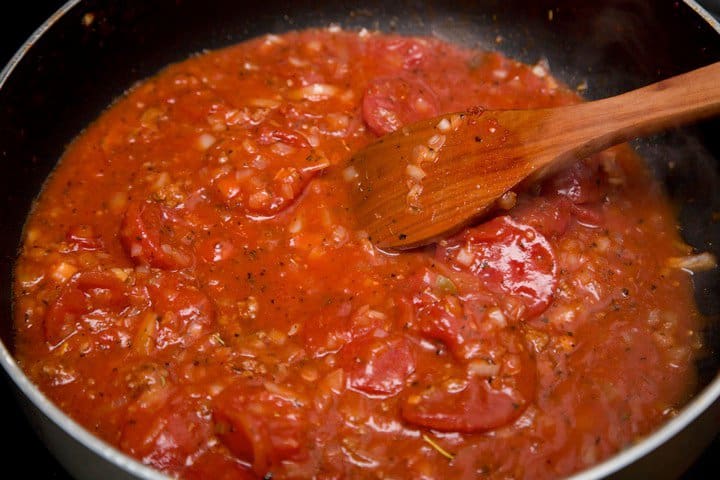 How do I make bolognese sauce?
Start by sauteing the onions in a dutch oven until they're translucent, which takes 3-4 minutes. Then add the ground beef. Break down the clumps as the beef browns. Once the meat is mostly browned, add your spices and garlic. Saute until the garlic is fragrant.
Add crushed and stewed tomatoes, tomato sauce, salt, and pepper to the meat and mix it all well. Bring it to a simmer and lower the heat to low. Close the lid and let it slow cook for about an hour. This sauce isn't quick, but it sure is worth the wait!
Can I freeze bolognese sauce?
This sauce is perfect for freezing! To freeze: pre the Bolognese Sauce and let it cool completely. Transfer sauce to freezer-safe airtight containers or freezer bags. Properly stored, it will keep in the freezer for 4 to 6 months but will remain safe beyond that time. It will also last in the fridge for 3-4 days.

Feel free to garnish your dish with fresh basil and some grated parmesan!
If you're still hungry, check out my linguine with asparagus and lemon cream sauce!
Print
---
1 1/2 lb ground beef (80-85% lean)
1 onion, chopped
3–4 cloves garlic, chopped
1 tsp black pepper
1 tsp basil
1 tsp oregano
1 tsp italian seasoning
2 bay leaves
14.5 oz can of stewed tomatoes with basil and garlic
14.5 oz can of crushed tomatoes
29 oz can tomato sauce
---
Instructions
Saute ground beef until brown.  Add chopped onion and continue to brown.  Add remaining ingredients and simmer on low heat for 1 hour.  Serve over cooked spaghetti noodles.
---