Join DoubleTree by Hilton and me in celebrating the holidays with a signature, warm DoubleTree Cookie on National Cookie Day or with my red velvet crinkle cookie recipe – perfect for a holiday gathering or warm night in front of the fire!
Did you know that National Cookie Day is on December 4th?  As a warm up to the ultimate cookie season (also known as the holiday season), DoubleTree by Hilton and people everywhere celebrate this yummy holiday at the beginning of December.
What is DoubleTree by Hilton doing to celebrate?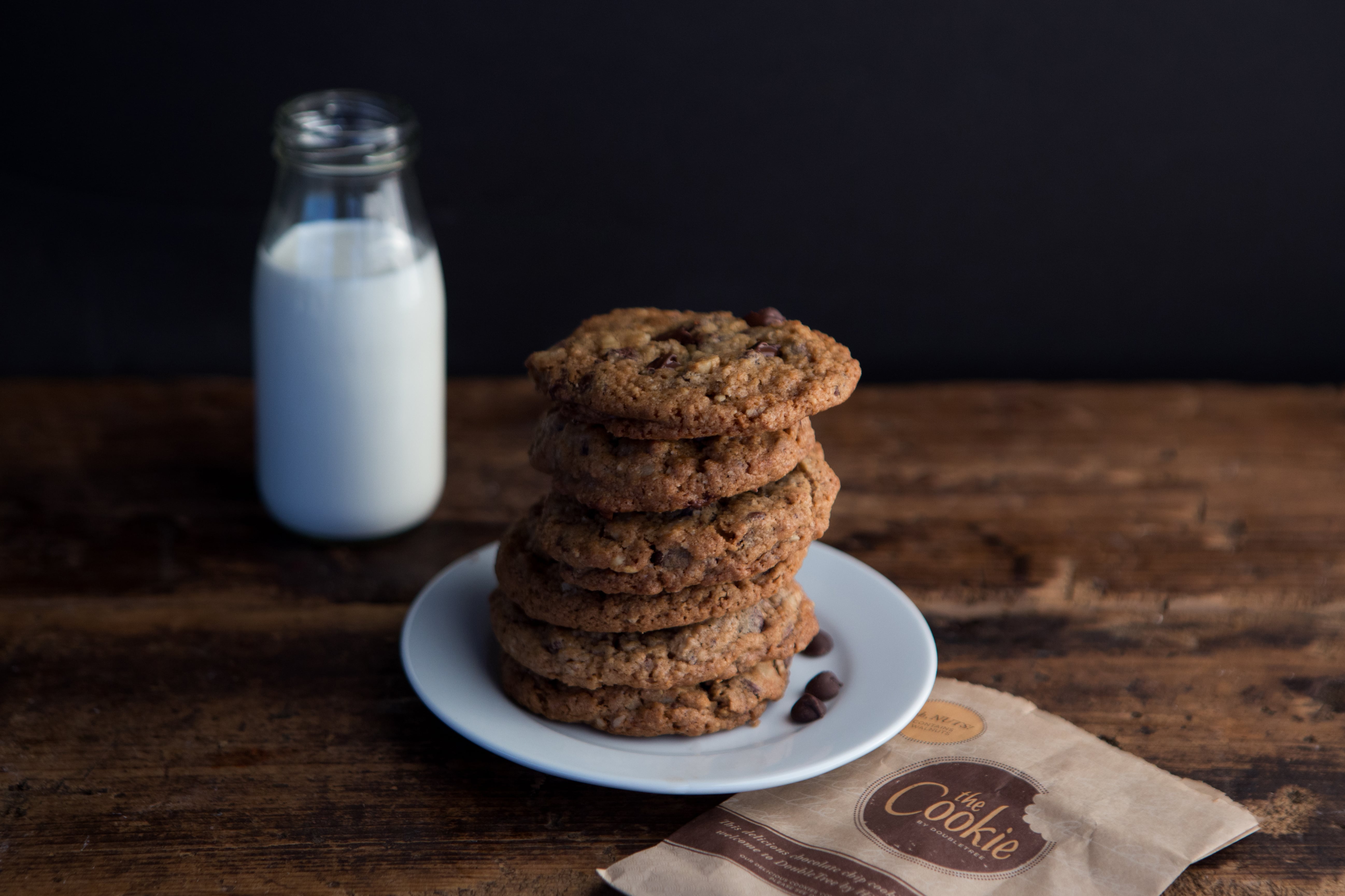 DoubleTree by Hilton is well known for its signature, warm Cookie welcome – also known as delicious chocolate chip cookies.  They're baked fresh daily across the U.S., and each hotel is so proud to greet their guests with something sweet at check-in.  This sweet attention to detail represents the brand's constant dedication to their guests and thoughtful touches that ensure you feel special and cared for throughout your stay at the hotel.
In celebration of the oh-so-delicious National Cookie Day holiday, DoubleTree by Hilton is offering FREE Cookies to everyone on December 4 in any U.S. location! How sweet is that?!? This is one of the wonderful Chicago events (also occurring nation-wide) leading up to the holidays that makes me all that more excited.  
While there's no doubt that free Cookies are a sweet salutation, if you're traveling this holiday season throughout the Midwest – or are visiting my home town of Chicago – you'll love to hear this: DoubleTree by Hilton also set out to uncover which locations are providing the warmest welcome to travelers*. Among six popular travel destinations, respondents indicated that Midwesterners are friendly when traveling in the region, however, they said that if you're headed to Chicago, you should bring along a traveling buddy as it's better to travel with company than without in the Windy City. So, grab a friend and make your way to Chicago this season (yes, the city is even beautiful in winter!), and stay at a DoubleTree by Hilton where you can enjoy a free Cookie any time of year.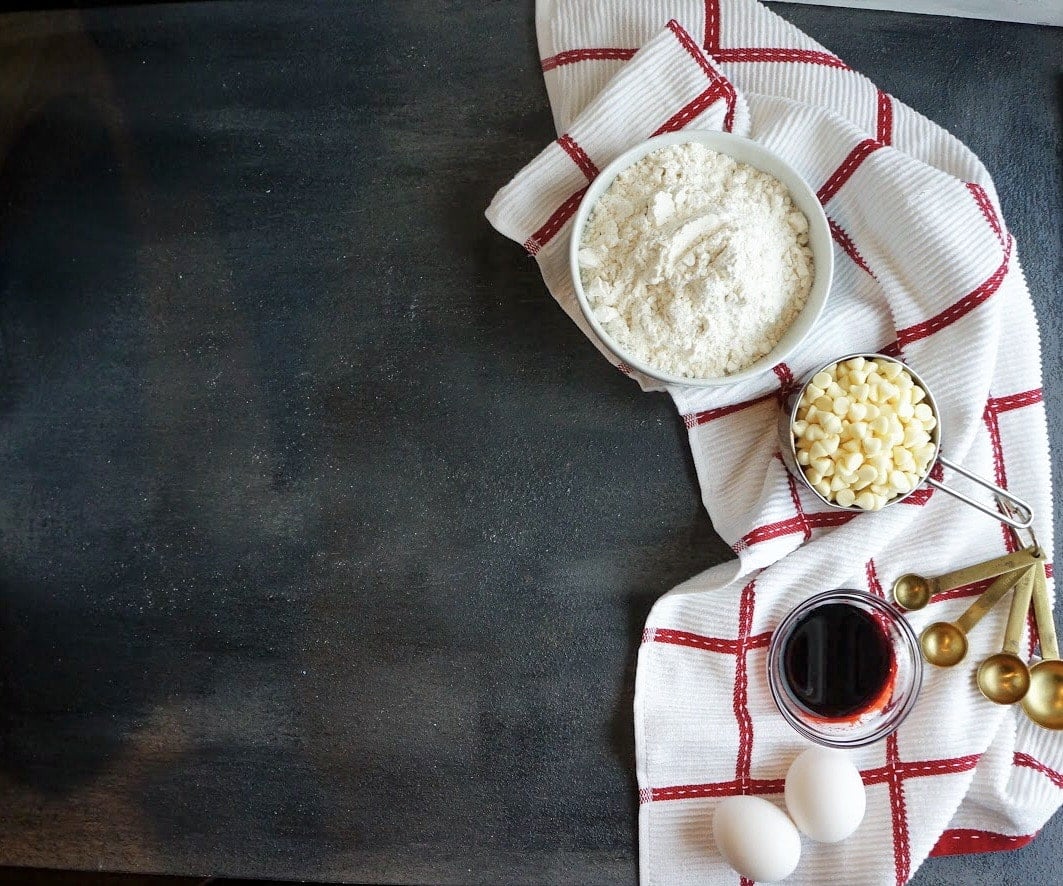 When was the first cookie made?
Although the DoubleTree Cookie was first introduced in 1986 as part of a nightly turn-down service, of course, cookies didn't start there. For background, cookies were invented during the seventh century in Persia, right around the time that sugar became a common resource in that area. The cookie would continue to march across the continent until it became one of the most popular snack foods in Europe by the fifteenth century, before it eventually became a staple sweet treat around the world.
Tasting the DoubleTree Cookies inspired me to make delicious cookies of my own, so as a treat to my readers, I'm sharing my new favorite holiday cookie recipe: this decadent red velvet crinkle cookie!!  I love the gorgeous red color these cookies have and how the subtle hints of rich cocoa perfectly complement those sweet vanilla notes. Pair these cookies with a cup of hot cocoa in front of the fire for a mouthwatering winter treat!
What does red velvet taste like?
There's more to red velvet cake than just the added food coloring! Red velvet is made with cocoa powder, vinegar and buttermilk. The chemical reaction between these ingredients helps give the cake a deep maroon color that is often enhanced by extra food coloring.  
Technically Red Velvet cake is a white cake with red food coloring, so this red velvet crinkle cookie tastes like a white cookie with a hint of cocoa!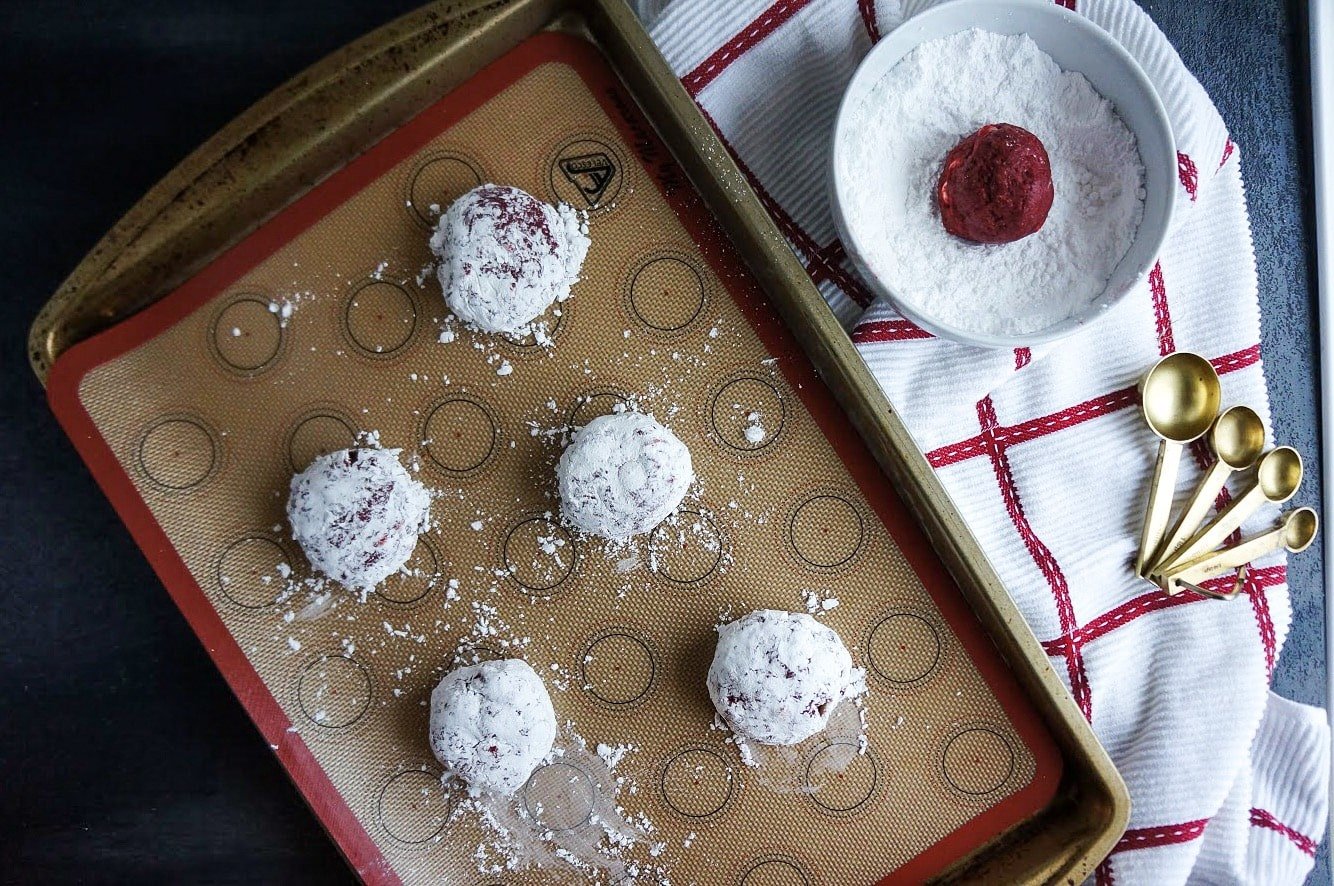 I used a Silpat baking mat to make this red velvet crinkle cookie for even baking and easy clean up, but if you don't have one, parchment paper works just fine!
If you loved this red velvet crinkle cookie recipe, be sure to check out my apple butter snicker doodles! Can't wait to see you at DoubleTree by Hilton for National Cookie Day!
This post is sponsored by DoubleTree by Hilton but as always, opinions are my own.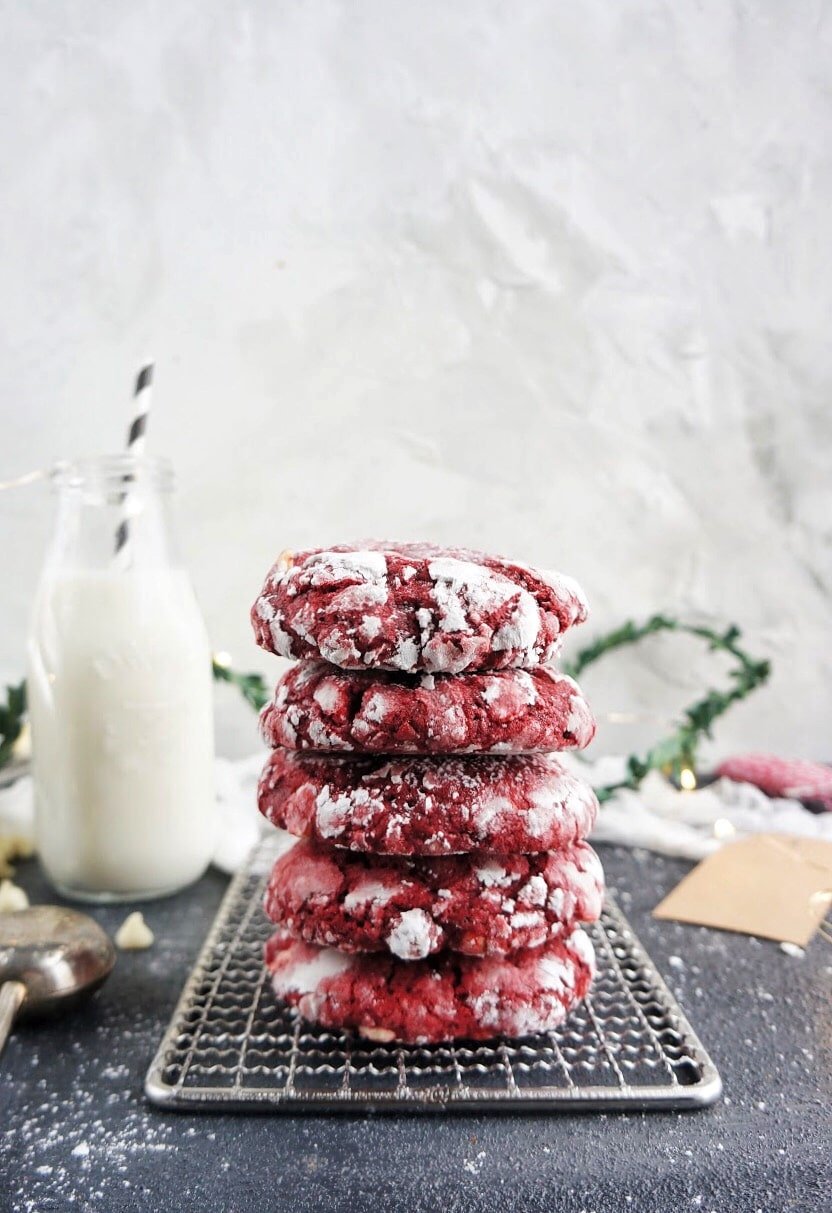 Print
Red Velvet Crinkle Cookie
Author:

Nicole Triebe

Prep Time:

25 minutes

Cook Time:

15 minutes

Total Time:

40 minutes

Yield:

15

cookies

1

x
---
3 cups

all purpose flour

1/4 cup

cocoa powder

2 tsp

baking powder

1/4 tsp

baking soda

1 tsp

salt

3/4 cup

butter, softened

1 1/3 cups

granulated sugar

3

eggs

1

tbl buttermilk

2 tsp

vanilla extract

2 tsp

lemon juice

6 tsp

red food coloring

1 cup

white chocolate chips

3/4 cup

powdered sugar
---
Instructions
In a mixing bowl whisk together flour, cocoa powder, baking powder, baking soda and salt for 30 seconds, set aside. In the bowl of an electric stand mixer fitted with the paddle attachment, whip butter and granulated sugar until pale and fluffy.

Mix in eggs 1 at a time, blending until combined after each addition. Mix in milk, vanilla bean paste, lemon juice and red food coloring.

With mixer set on low speed, slowly add in dry ingredients and mix just until combined. Stir in white chocolate chips. Cover bowl with plastic wrap and chill 2 hours or until firm enough to shape into balls.

Preheat oven to 350°F. Pour powdered sugar into a small bowl. Remove dough from refrigerator, scoop dough out with a large cookie dough scoop, shape into medium balls (about 2 1/2 Tbsp each).

Roll cookie dough balls into powdered sugar and evenly coat. Transfer to Silpat or parchment paper lined baking sheets and flatten slightly, then bake in preheated oven 13 – 14 minutes.

Allow to rest on cookie sheet several minutes then transfer to a wire rack to cool completely. Store in an airtight container.
---
Want to pin this for later? Click on the image below!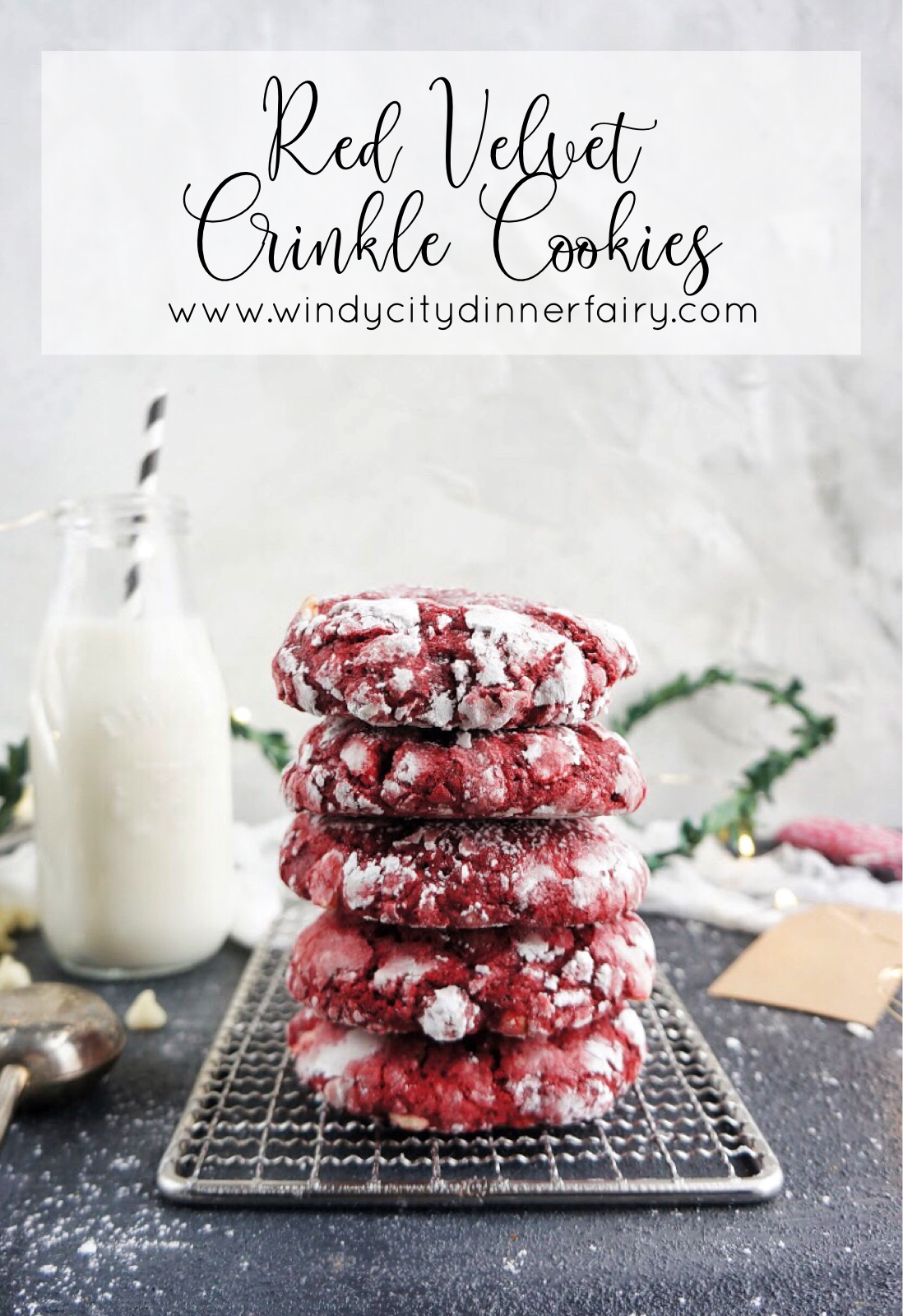 *DoubleTree by Hilton commissioned a 10-minute, online survey among 2,200 U.S. adults ages 18+ who have traveled for personal/leisure purposes, including a nationally-representative sample of 1,000 who took two or more trips in the past 12 months, and a sample of 1,200 who traveled to Houston, Denver, New York City, Chicago, Atlanta, or Los Angeles in the last two years (200 respondents per city). The margin of error is +/- 3.1% for the national data and +/- 6.93% for the city data, with both samples at the 95% confidence level. The survey was fielded by Edelman Intelligence between April 3-17, 2018.