Last year Allison asked for a fire pit for her birthday and although it was technically a present for her, it was secretly a present for both of us.  I immediately started planning her birthday party, complete with a s'more's bar with gourmet marshmallows.  It turned out to be such an easy party to plan, and super inexpensive, too!
Her birthday is in July, so I knew we had to have it outside on our beautiful patio.  My first thought was a s'more's bar because of her LOVE of marshmallows. I'm not exaggerating when I say that most days after she comes home from work, I find her hiding in our pantry eating marshmallows out of the bag.  She's most likely spoiling her dinner, but I can't stop her no matter how hard I try!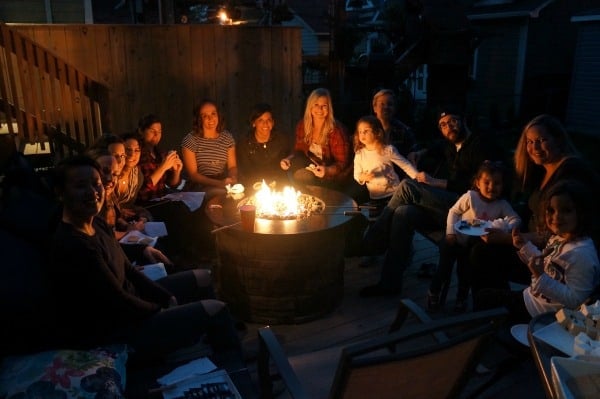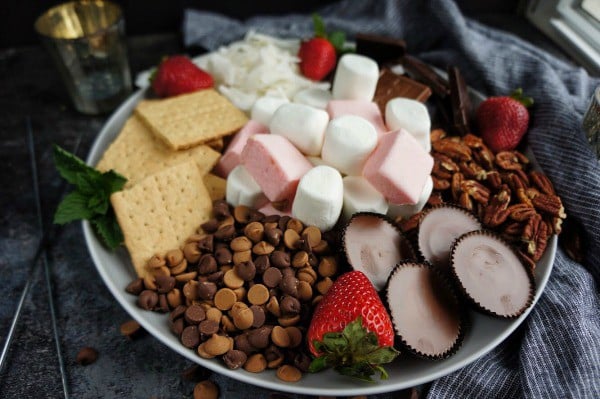 Watch how I created this gorgeous s'more platter here!
The Food
There's so much more than just a classic s'more of marshmallow, chocolate and graham crackers.  We had a ton of fun thinking up creative s'more combinations and new things to try in this classic treat. Here's a list of what we came up with:
Crackers
Graham crackers, cinnamon grahams, chocolate chip cookies, holiday spice cookies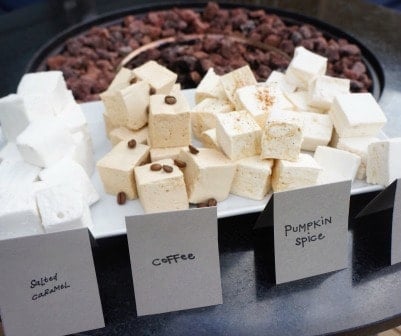 Marshmallows
Grocery store plain marshmallows, XO Marshmallow gourmet marshmallows in the following flavors: Salted Caramel, coffee, pumpkin spice, and bourbon
Chocolate
I got a Ghiradelli premium assortment pack of Dark chocolate, milk chocolate, raspberry chocolate, mint chocolate, and caramel chocolate, chocolate and peanut butter chips and Reese's peanut butter cups.
Spreads
Cookie butter, Nutella, and peanut butter
Fruit
Strawberry slices and banana slices.
The S'moresgasbord
When people arrived, they were handed a roasting stick or cages for roasting an entire s'more sandwich.
I had a tall stack of Solo paper plates for easy clean up
What I did not anticipate was HAND clean up after the s'more assembly, so next year I'm definitely planning on handing out wet wipes and lots of paper towels!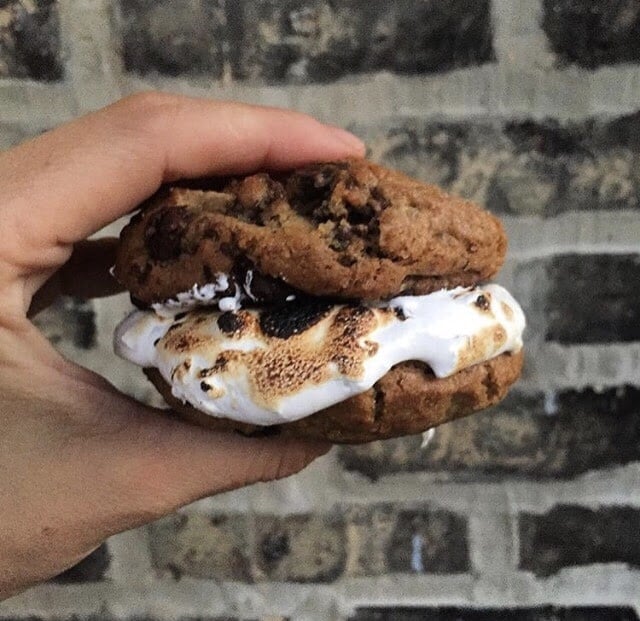 Want to pin this for later? Click on the image below!