The Super Bowl is all about football, booze, commercials, and most importantly, snacks.  But enjoying game day snacks doesn't have to mean cheating on your new years diet!  I'm here to show you how you can enjoy the game AND the food without all the guilt with some healthy Super Bowl Snacks!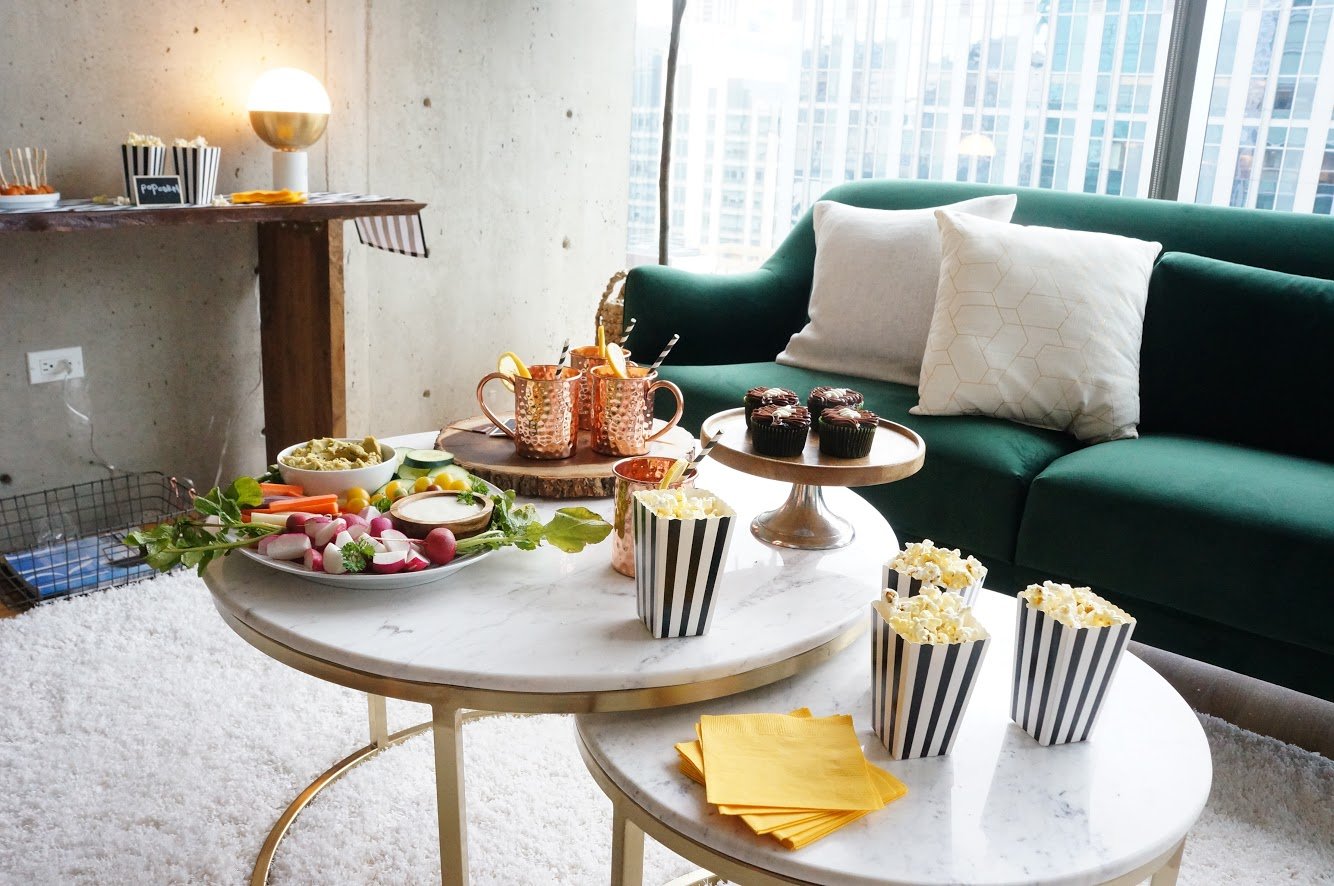 What are some healthy alternatives to Super Bowl Party food?
Every Super Bowl party I've been to is filled with cheese, beer and more cheese.  I don't really pay attention to the game, and so I end up mingling with friends around the table with the food! After it's all over, I feel like I ate my body weight in fried food, and feel so guilty about it.  I'm here to make sure you have enough healthy Super Bowl snacks to make it to the halftime show, I'm rounding up some of my favorites (plus a sweet treat) to please your party-goers.
Where should I shop for my ingredients?
I stopped by my local Tony's Fresh Market to pick up some fresh ingredients to make a healthy super bowl spread! I couldn't believe the selection of fresh product they had that was perfect for a menu filled with healthy Super Bowl snacks.
They had some gorgeous veggies for a crudite platter i'm going to pair with my Instantpot split pea hummus!  You could serve this with pita or veggies for a healthy dip option.
How good does that look?
I got some striped popcorn cups on Amazon for an extra festive touch.  I popped some unbuttered popcorn and drizzled some truffle oil and sea salt on top for a decadent tasting (but low calorie) snack!  My tablescape was complete with this adorable striped table runner.
Tony's Fresh Market had lots of varieties of ground chicken, great for my buffalo chicken meatballs!  These are a crowd pleaser and a perfect option for healthy super bowl snacks!  They're a healthy alternative to fried buffalo chicken wings and much cleaner to eat!  Stick some party picks in these little bites and serve with your favorite low-fat blue cheese dressing!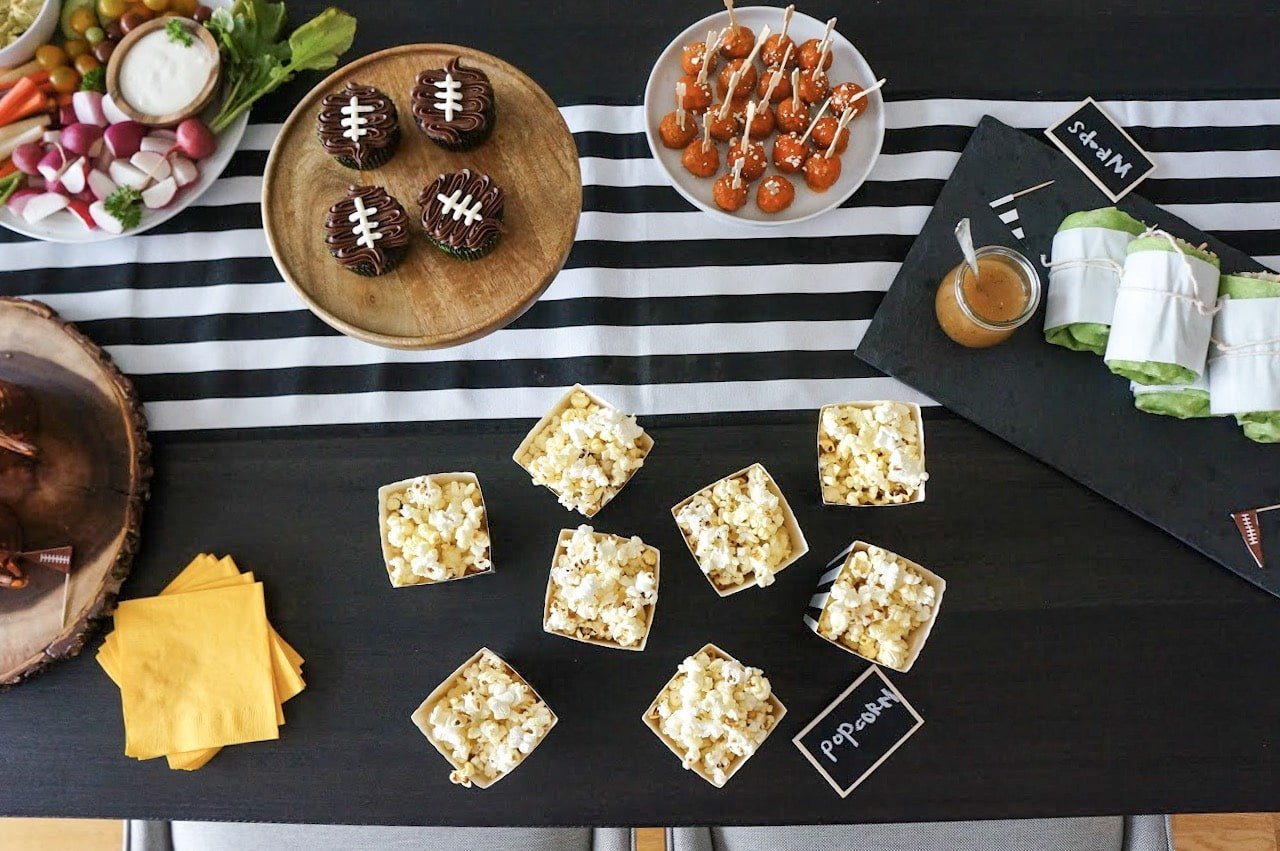 Finally, I made a light sangria (as a beer alternative) with some Yellow Tail Sauvignon Blanc, , a splash of sparkling water, some pears and blueberries! Stick in a cute striped paper straw and you're all set!
I couldn't ask for a better looking spread filled with healthy super bowl snacks! What are you making for the big game?
Want to pin this for later? Click on the image below!