Winter blues got you down? Warm up with a Hot Cocoa Bar, a great addition to any winter party!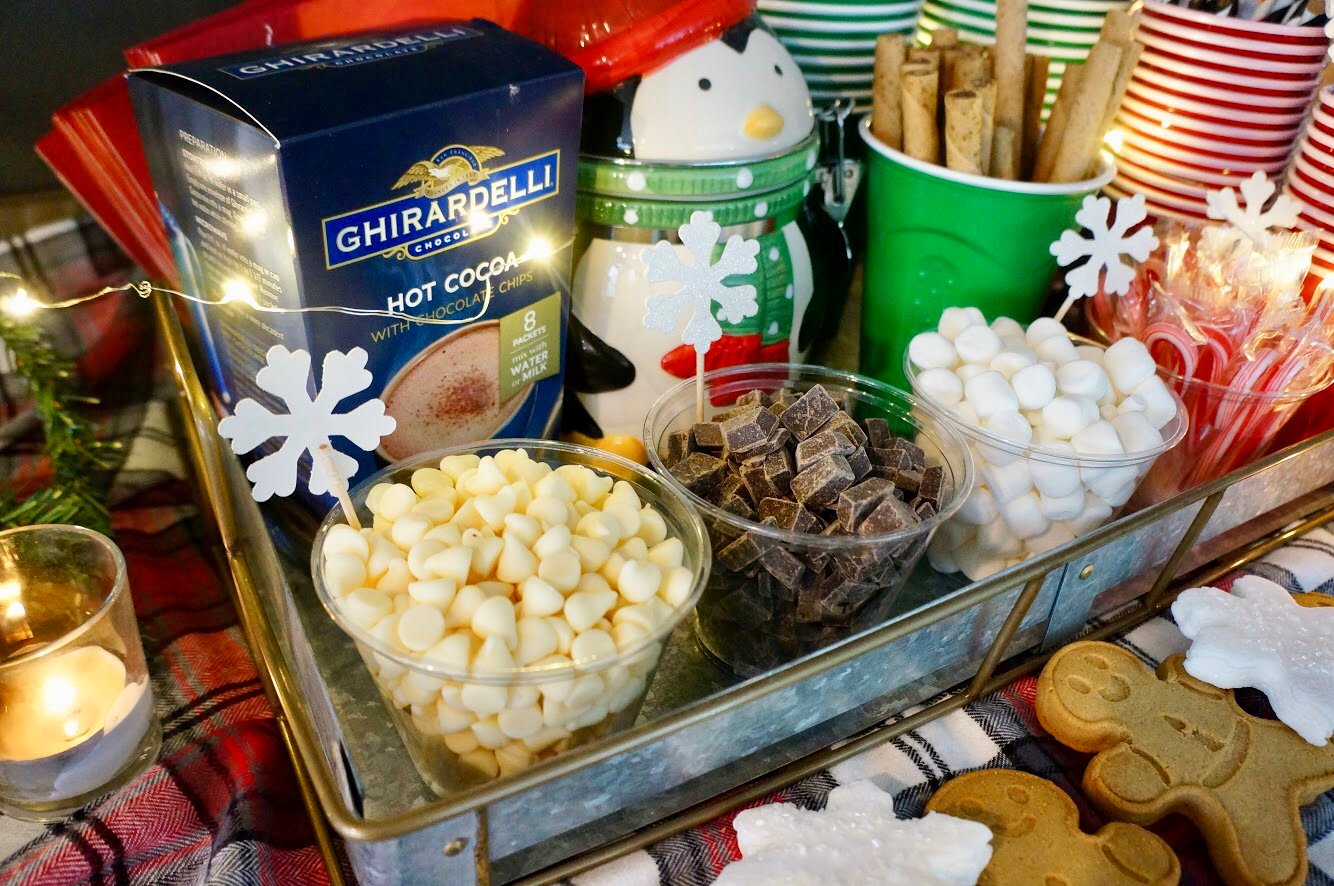 I'm preparing for a long cold winter here in Chicago.  We've already had a blizzard here, and I plan on hibernating until I see the green grass again.  So until May, it's hot chocolate by the fire and all the Christmas cookies.  Who's with me?!?
For those who want to join, I'm partnering with Solo to create the ultimate Hot Cocoa Bar, perfect for any winter party you throw while the snow is on the ground!
You starting out with your favorite hot cocoa mix.  If you're feeling ambitious, you can create your own so easily!
Here's a simple recipe homemade hot cocoa mix: 
2 cups powdered sugar
1 cup unsweetened Dutch process cocoa powder, preferably Dutch process
2 1/2 cups nonfat dry milk powder
1 teaspoon fine-grain salt
2 teaspoons cornstarch
Combine the powdered sugar, cocoa powder, milk powder, salt, cornstarch and cayenne in a large airtight container. Secure the lid and shake vigorously to combine.
Now for the fun part: the TOPPINGS!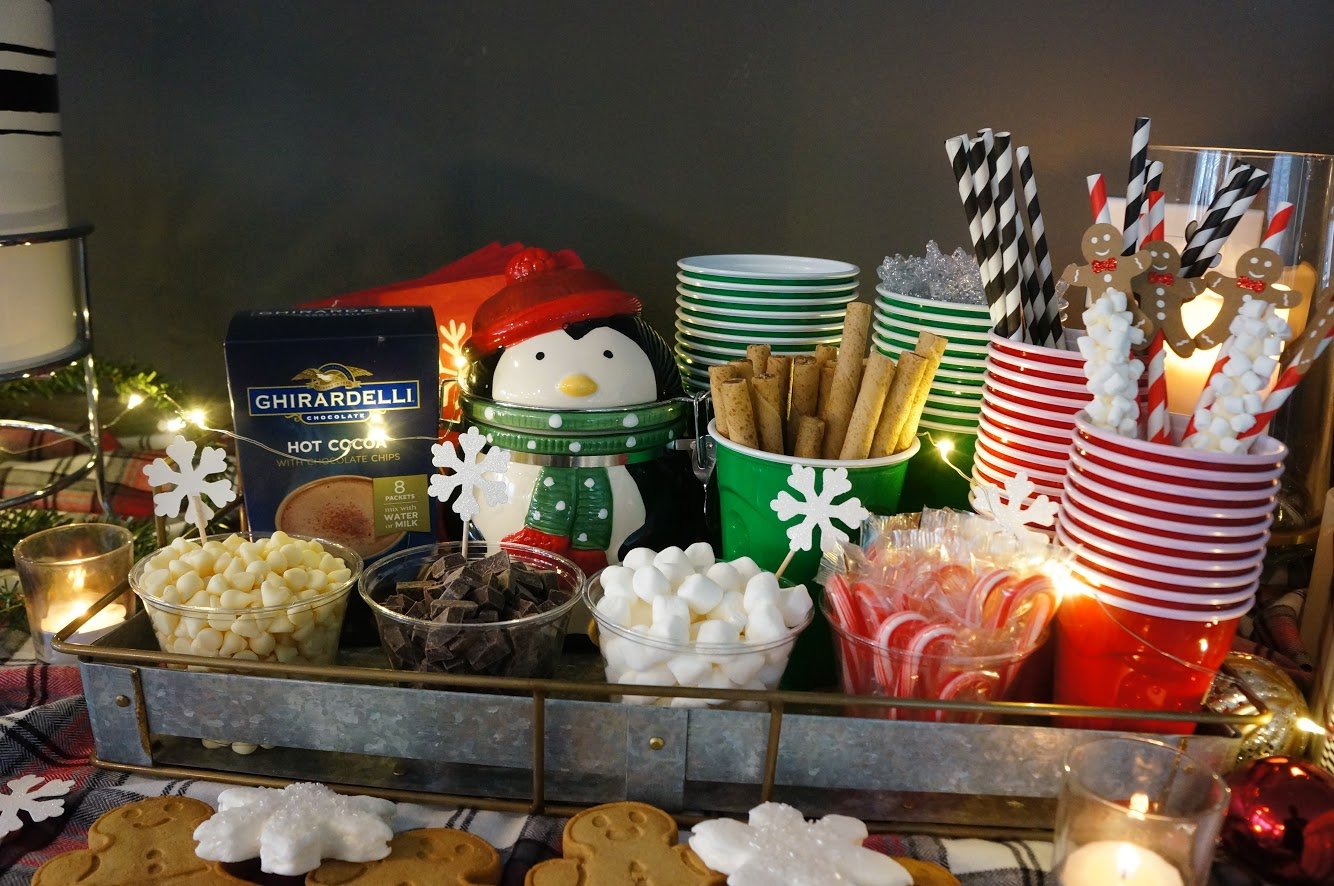 What should I put in my hot cocoa bar?
Now here's where you can get a little crazy with your sweet tooth.
Start with the basics.  I like to use Solo's 9 oz clear plastic cups to display all the gorgeous toppings.  I started with white chocolate chips, then added bittersweet chocolate chunks.  Next was an absolute must: all the marshmallows! I put my mini marshmallows in a solo cup, then I offered giant snow flake marshmallows for an extra festive touch.
'Tis the season for all things candy cane and peppermint, so I loved adding these mini candy canes to this Hot Cocoa Bar.  Finish off with some whipped cream, and festive sprinkles to top it all off!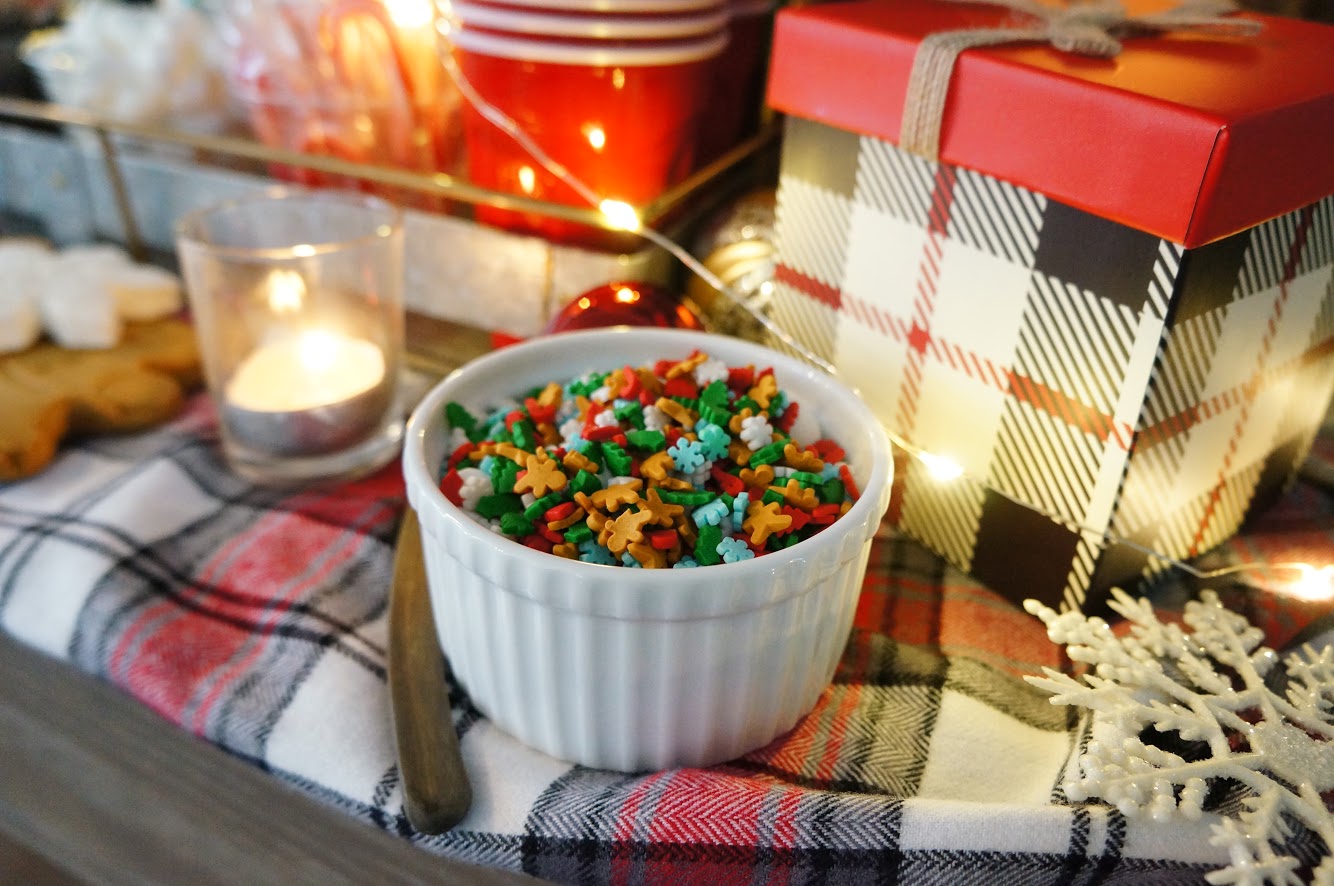 I found these adorable gingerbread man straws from Etsy and couldn't resist putting them on the spread as well.  They were a perfect touch to the bar.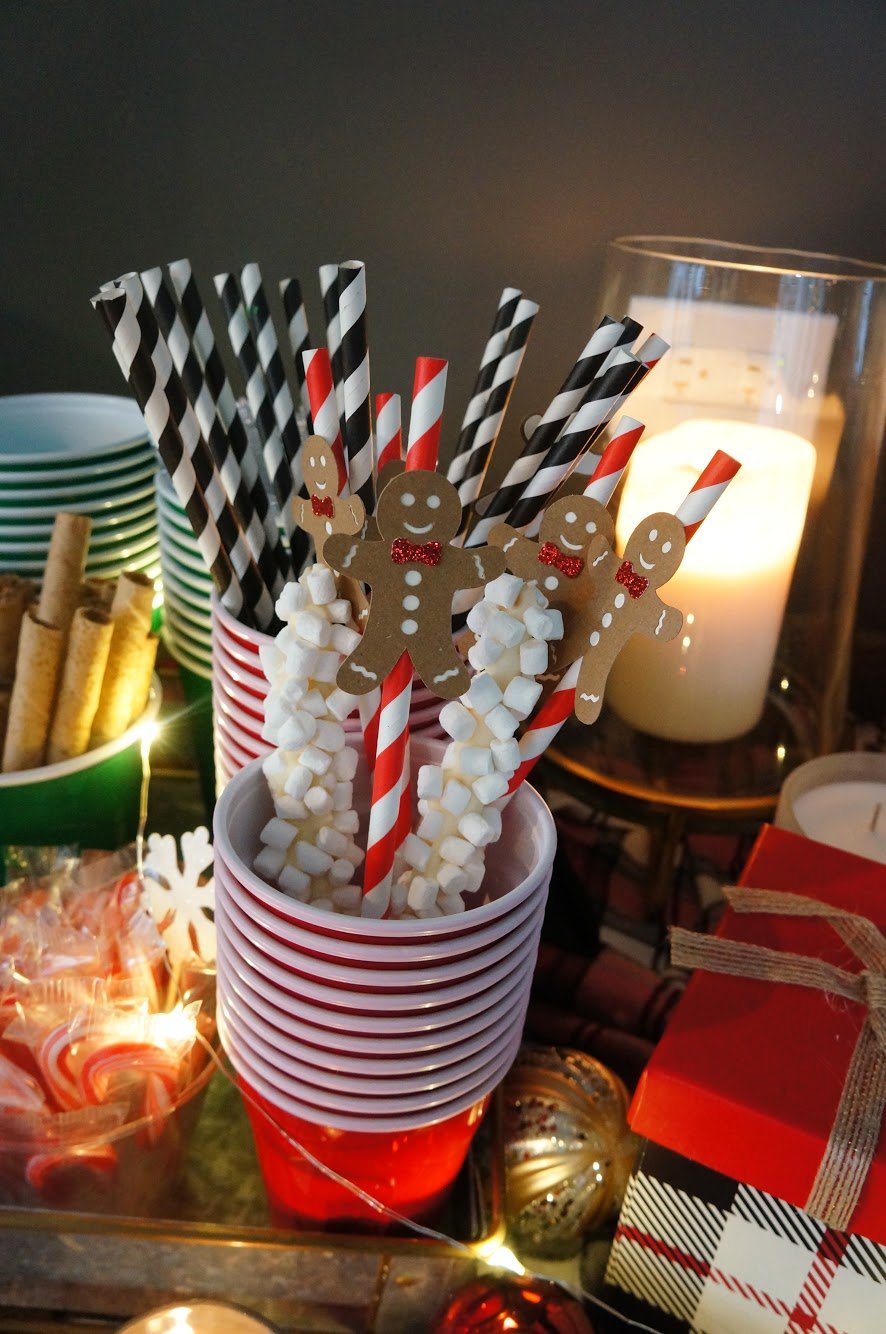 For those who are a little hungry after Christmas caroling, cookies on the hot cocoa bar are a necessity!
I added some gingerbread men, my double chocolate peppermint kiss cookies, and some pirouette cookies (which double as a delicious stir stick, too!)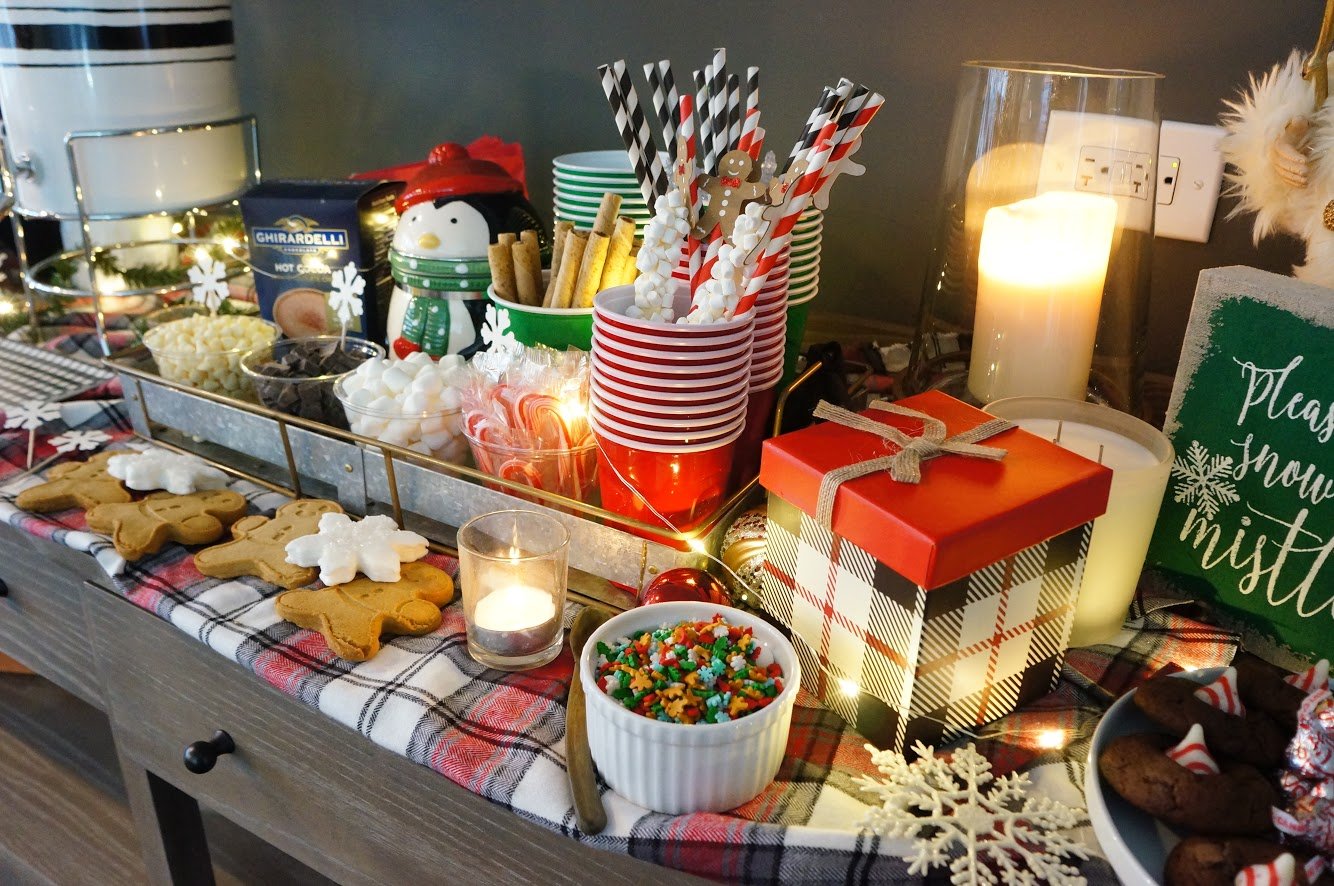 Both the beverage dispenser and galvanized tray are from Target's Hearth & Hand line.
Don't forget to put small spoons at each cup so that your guests can scoop out the toppings as they need them.  Finally, I added some twinkle lights for a magical touch.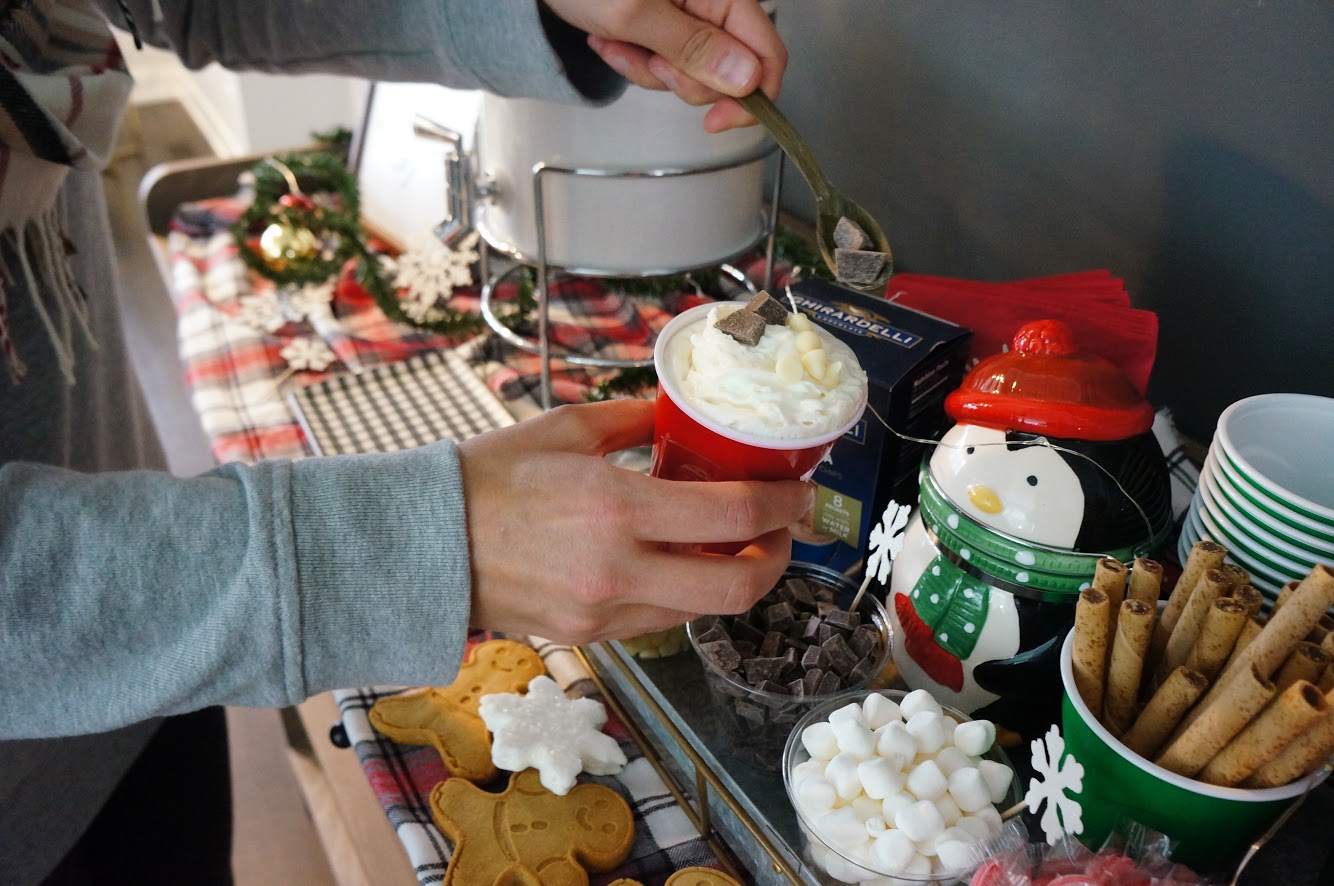 So fill up your Solo cup (these 12 oz hot beverage cups are perfect and come with lids so you can take them to go!) and grab a cookie for a warm winter treat!
Want to recreate your own Hot Cocoa Bar? This cute sign is a perfect addition!  Free printable is below!
Want to pin this for later? Click on the image below!