These gorgeous tomatoes are showing off their true colors in this heirloom tomato salad with marinated onions. When a salad looks this good, who needs the entree?!? Am I right?
Today, February 20th, it's going to be 60 degrees in Chicago.
Once in a while we get these random warm days and it just makes me long for spring.  I wish all the snow would melt away and for the flowers to bloom on the trees in our front yard.  While I know this won't happen for another few months, a girl can dream, right?  Instead of wallowing in my sorrow, I make a bright salad to cheer myself up.  Luckily, I can usually find some heirloom tomato varieties  at my local market or Trader Joes.  This gorgeous and fresh heirloom tomato salad with marinated onions is sure to brighten up any day!
I met a woman named Teri Turner at a FeedFeed event last year and she has an incredible passion for food and cooking.  She did a story on her Instagram feed the other day about marinating red onions and so I gave them a whirl.  Let me tell you, I want to put these on everything!! I am a huge fan of red wine vinegar, so the marinated onions in this recipe are a slight variation on her recipe, but she was my inspiration.
I've mentioned before that my mom ate a very similar salad growing up, which I've now learned is called Panzanella! Basically, it's tomatoes, cucumbers, some good olive oil, red wine vinegar and really good croutons.  I grew to love it and i'm not kidding when I say I want to drink whatever dressing is left over from the bowl. That's how much I love red wine vinegar.
You'll want to marinate your onions about an hour or more before preparing the heirloom tomato salad with marinated onions to really get some good flavor on them, then assemble.
If you loved this recipe, try my heirloom tomato bruschetta or my aged cheddar dutch baby with heirloom tomato salad.
Print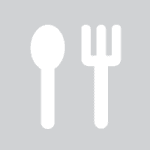 Heirloom Tomato Salad with Marinated Onions
---
1 small red onion, sliced
1 cup good quality olive oil
2 tsp dried oregano
1/8 tsp black peppercorns
1 tsp salt
2 Tbsp red wine vinegar
2 lb mixed heirloom tomatoes, sliced thick
Basil leaves for garnish
---
Instructions
Thinly slice the red onion and place in a low bowl.
In a separate bowl, stir the olive oil, red wine vinegar, dried oregano and peppercorns together to combine well. Pour the mixture over the onions, making sure they are submerged.
Let sit on counter at room temperature to marinate for at least an hour. Keeps for two days unrefrigerated.
Slice your heirloom tomatoes about 1/2 inch thick and put marinated onions on top, using a little of the marinating liquid to dress the salad.
Garnish with basil leaves.
---