Summer is here!! Finally! And nothing says summer like garden parties and patio hangs.  These shrimp cucumber canapes will impress your guest.  And guess what?  They will never have to know how easy they were to make!
I swear winter feels like it lasts 9 months in Chicago.  Honestly.

Just a few months ago, we purchased our first home together. One of the first things I started thinking about was hosting a house warming party.  I am a hostess at heart, a total people pleaser.  One of the main reasons I got into food styling is because I wanted to create beautiful food.  I wanted to impress my friends and family.  To me, presentation is just as important as how food tastes in my mind.  After all, they say you eat with your eyes first, right? So the food should be just as pretty as it tastes.
I finally hosted a housewarming party in our gorgeous new home over the weekend.  I wanted to make sure to put out all my favorite appetizers for our guests.  I had been wanting to make these shrimp cucumber canapes forever.  Allison isn't a seafood fan at all, so I hardly ever buy shrimp or fish, just because I know she won't eat it.  But with guests coming over, I knew I had the perfect excuse!
Not only are these beautiful bites super tasty but they are also nice, light and healthy and they only take a few minutes to make!  You simply "blacken" the shrimp by seasoning them and then sear them in a cast iron skillet over high heat so that they cook in no time.  You'll get a nice light blackened sear on the edges while still keeping those juices in and remaining succulent on the inside!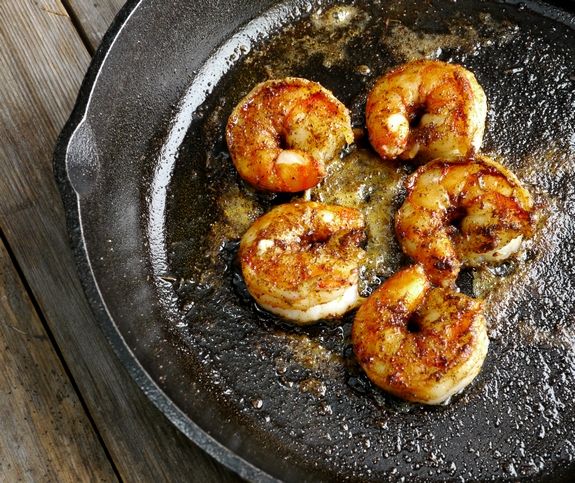 These little shrimp  cucumber canapes disappeared quicker than I could put them out!  They were so easy to make, I knew I had to share the recipe!
Print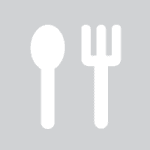 Blackened Shrimp and Cucumber Canapes
---
1/2 tsp red pepper flakes
1 tsp black pepper
1 tsp sea salt
2 tbl Butter
1 tsp onion powder
2 tsp cayenne pepper
1 tbl lime juice
1 tsp paprika
Cilantro, chopped
1 cucumber, sliced in rounds
---
Instructions
Mix your spices in a small bowl.  Toss the shrimp through the mixture. Place a large skillet over a very high heat, and melt 2 tbl. butter. Place the shrimp in the skillet and turn heat down to medium. Cook on both sides for approximately 5 minutes, but make sure to pay attention to the shrimp as they cook quickly; when the shrimp curl, they are done. Toss shrimp with the lime juice.
Top each cucumber round with chopped cilantro and your blackened shrimp. Serve and enjoy!
---
Want to pin this for later?
Click on the image below