My Fourth of July recipe roundup is all you need to throw a killer summer party to celebrate our Independence Day! It's filled with cocktails, apps, sides, main dishes, and desserts, and a whole lot of other fun goodies! It's never too late to pull off a great get-together! If you're not off to the beach this holiday and you're planning a July 4th party at home, I'm here to help with the meal planning!
So grab your apron and let's get cooking!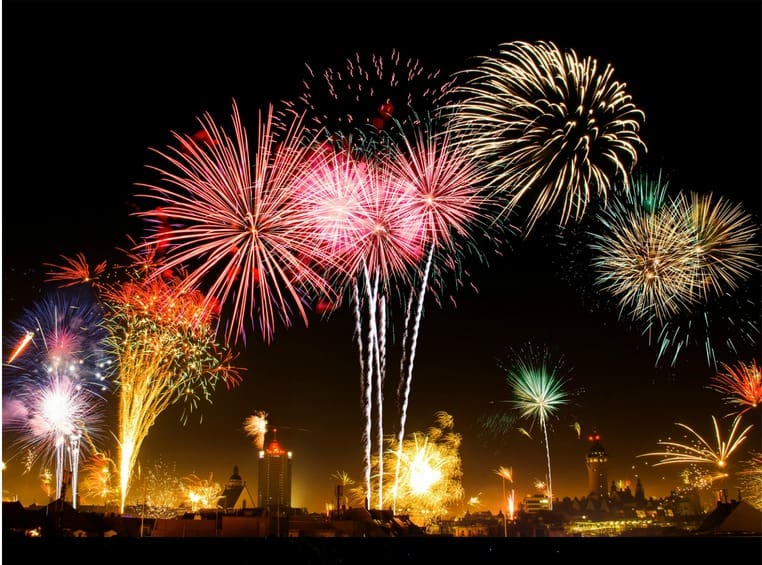 Who is ready for Fourth of July?!? I can't believe it's already JULY!! I feel like summer has flown by!  I don't have any set plans this year.  Just having some friends over, watching the fireworks, and relaxing! I know one thing for sure: I will have some tasty apps and cocktails to much on! Ready for the 4th of July Recipe Round Up?
First things first: cocktails!
These watermelon mojito coolers are so perfect for summer and the most delicious way to beat the heat this holiday! And they happen to fit into the patriotic color scheme too! How fun is that?
These raspberry smash cocktails are light and refreshing, and you can make them with any liquor you'd like! Perfect for sipping on the patio
Raise your hand if you like bacon! These little candied BLT skewers are the perfect sweet and smoky appetizer. Such a crowd pleaser, and so cute!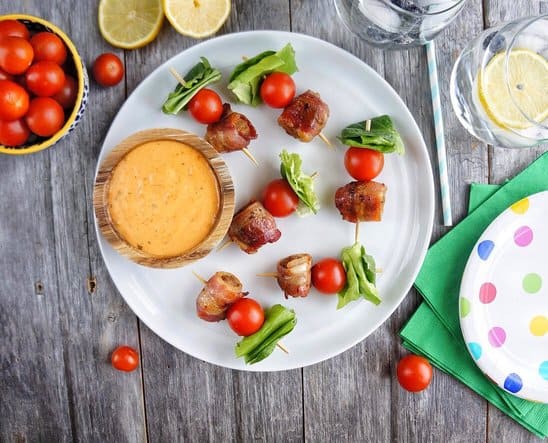 There's nothing more festive than a red, white and blue salad, am I right? So patriotic!
A smoky summer slaw is the perfect compliment to any burger, brat or hot dog! I love to throw this on top of the burger for some extra crunch, too!
Got a sweet tooth? These two desserts are sure to satisfy even the meanest of sugar cravings!
Because you deserve it, top off your day with a boozy ice cream float.
That's the end of my 4th of July Recipe Round Up! So fire up the grill this holiday and pair your brats, burgers and dogs with these delicious apps and sides! Hope you all enjoy this Fourth of July with your family and friends, and please remember to party responsibly!