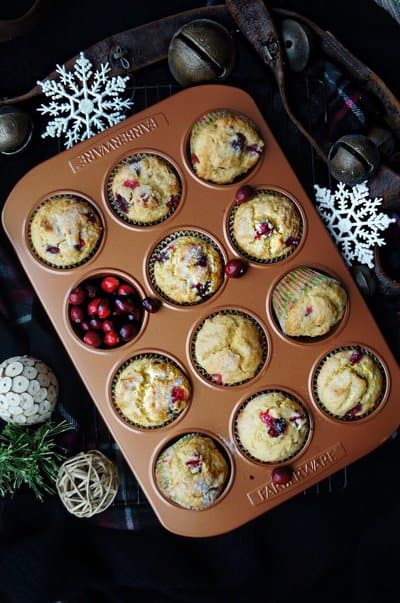 Happy Holidays!! I hope you all had a wonderful time celebrating!  My wife and I went up to Michigan to see her family for Christmas and it was so nice to relax up north.  And I got to bake for FUN! This used to be such a rare occasion for me, but in the new year I'm going to make it a priority.  Christmas always makes me crave all things cranberry and orange, and we were hosting Christmas a big brunch for our family and friends, so I made these Cranberry Orange Muffins, and they were a hit!  Hope you enjoy!
Makes 12
What you need:
2 cups flour
1 cup sugar
1 tsp baking powder
1/2 tsp baking soda
1/2 tsp nutmeg
1/2 tsp salt
1 cup fresh cranberries
1 egg
3/4 cup orange juice
1/4 cup vegetable oil
1 tbl grated orange peel
Raw sugar for muffin tops
Pre-heat your oven to 400.
In this recipe we'll use using the muffin mixing method, which I learned from my friend Baker Bettie.  Basically, it means that you mix all your dry ingredients in one bowl, your wet ingredients in another, and you stir them together to JUST combine (don't over mix) and you'll get a light fluffy muffin.
So, combine your dry ingredients in a large bowl.  Stir in the cranberries.
In a small bowl, mix the egg, orange juice, grated peel and oil.
Stir wet and dry ingredients together until they're just combined.
Using a large ice-cream scoop with release, spoon into a lined muffin tin.  Sprinkle raw sugar on the top of muffins.
Bake for 15-20 minutes or until they're golden brown on top.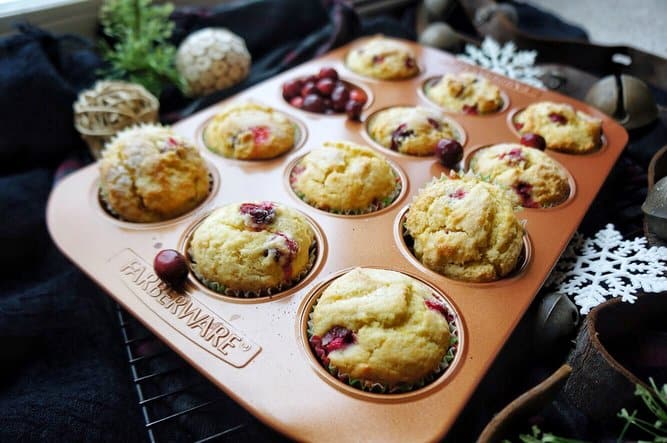 Enjoy!